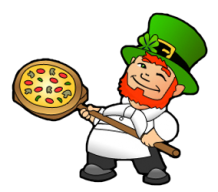 ᕕ( ᐛ )ᕗ
Staff member
.
.
.
.
.
.
Joined

Mar 3, 2016
Messages

1,912
Likes

2,599
Portables

2
DISCLAIMER: The following patches are risky (just like any other hack basically). I am not going to be held responsible in case of bricks. Also the patches require soldering two wires to two AVE pins, so good soldering skills are required. Carefully follow all the steps and you will be fine.
For those who have not followed the discord server in the past couple of weeks, I found a way to get VGA out straight out of the Wii AVE without needing any additional hardware (except two wires lol). This was actually already found by marcan back in the early days of Wii hacking, but apparently was never made public.
The following patches will let you get 480p/480i VGA video, depending on the game you are running.
These patches are not complete and will be upgraded in the future.
Right now the system menu cannot be forced in VGA yet.
The system menu is supported starting from version 1.3.
YOU MUST HAVE PORTABLIZEMII ALREADY INSTALLED BEFORE INSTALLING THIS HACK
1) Make sure to have selected 480p video at least once in the system menu settings.
2) Copy on your USB the files included in the attached archive. Replace files where needed.
3) Use a composite cable for the following steps.
4) Run the priiloader VGA installer and follow the on-screen steps. At the end of the installation it will boot back to the Homebrew Channel.
5) Turn your Wii off and then turn it back on while holding the reset button. You will get in priiloader.
6) Go in the "Load/Install" file menu. Select postLoader and press A. Wait until it is done.
7) Go in the "Settings" menu and select "Installed file" for the "Autoboot" option. Select save settings.
8) Turn off your Wii.
9) Use the R, G, B signals specified in the trimming guide:
https://bitbuilt.net/forums/index.php?threads/the-definitive-wii-trimming-guide.198/
10) H-Sync and V-Sync are respectively on pins 33 and 34 of the AVE, as shown in the picture below (sorry for the crappy quality lol). AWG38 magnet wire is strongly recommended.
11) Finally, you will need to wire 3.3V to the Mode pin. That way the code will force VGA and progressive video (if previously enabled and supported by the game). Without connecting the Mode pin to 3.3V the video will be in composite.
For any question you can ask here

Last edited: