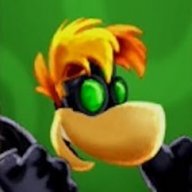 Joined

Jun 5, 2017
Messages

107
Likes

156
Location
It's great to be able to hook up a Ds to a tv! How hard could this mod be to do?
It's reasonably easy, as long as you're a little experienced with soldering. Just export the PCB gerbers from their github using Altium and order the boards using something like JLC. All the components can be ordered via Farnell or mouser, and you need aliexpress, using the BOM on the github. Do the software stuff, the new tutorial looks way easier than the old one. Then solder it together and it should work

PS. I don't know why the LED on my board doesn't work, but maybe I need to update to the new software..
EDIT:
RE: I have several questions, one what parts did you use, second how tf does the touch screen work when it's on the tv?
Parts from JLC, Farnell and aliexpress. Touch screen I don't know, as I said this DS is mangled and the touch screen doesn't work. But I imagine it works by pressing the touch screen on the DS lol