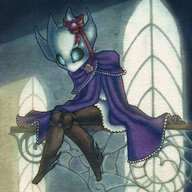 Joined

Jan 4, 2019
Messages

42
Likes

37
Portables

3 - G-Wii, Gamebii, G-Boy
(Credit to my dad for the terrible name)
Disclaimer: I designed this in SketchUp, mainly because I wanted to design it now rather than later after learning a new program, parts of the case are jank. You'll look at parts and think "why", SketchUp is why. Designing something this complex in such limiting and terrible software has been the worst experience of my life, for the love of god, don't try it. I will be attaching all 3d models and the .skp file so you can poke about if you want, and maybe make your own. I can't guarantee everything will be there but just tell me and I'll add it.
For this project I wanted a similar form factor to that of the G-Wii but wanted to make it thinner, I also wanted a project that I could call my own. Rather than just shrinking the G-Wii design I opted to base it off the classic Gameboy Advance, I always loved the feel of the advance and it's all around a great console, it was a great source of inspiration.
Features I wanted were as follows:
An extra Z trigger for use with GC2Wiimote
Bluetooth relocation to play Wii games (this was before Hiidra, so this is no longer needed but I did it anyway)
USB-C interface
Slider for volume control
Thin form factor
MX chip for that sweet sweet TTYD lottery
I managed to meet most of these targets, the only one of which I haven't is the slider. I have both the U-Amp and a 3ds slider which fits well into the design, the only thing stopping me is waning to take a break and needing to modify the software to accept linear pot input. As of now the console doesn't have audio but I'll add it soon and update this page when done so.
As all Wii projects start I stripped that sucker down. I was particularly bored this day and only opened it with the aim of attaching a vga display:
Since it worked I proceeded to the actual trim, other than needing in fire up the dremel again for the corner it worked fine:
Placing it into the case I was able to see a ton of issue, while the board fit physical, the placement of the PMS mount would've made it incredibly difficult to wire up. It's also at this point where I decided against the batteries on the sides, I did this to allow a big are for things like the MX and U-Amp. It also left space at the top of the case for the trigger system which I has yet to design.
After this would I would proceed to print at least 5 revisions of each side, some of which are still scattered around my worktop. In my last order from BB I had some dual-tact buttons which would fit perfectly in the trigger system I thought of, they allowed for a low form factor trigger and small mounting mechanism; saving internal space a the same time.
Given I'm a bit of a moron in the next revision the aux port was way too close to the USB-C board, which meant if I didn't move it I would need to relocate the female USB off the board itself, given I'd probably break the board I chose to relocate the aux to the lower right. The PMS was also still too close, honestly not sure what I was thinking as I wasn't short on space. I'd perhaps even consider moving it even more as it still limited access to some of the pads.
After the further edits I was able to print (what I hoped would be) the final parts on the Prusa, each back section took roughly 9 hours to print, with the front taking 5.
Assembly of the front half shortly followed:
For a sanity check I wired up the Wii to the PMS and VGA screen, clearly my sanity is questionable as the screen is upside down- a quick 180° turn and another 5 hour print later and I could actually start assembly:
It was about here I finally had to face the fact that I forgot about the LED, to avoid a new print and inevitable more work I drill a hole on the left side of the face and printed a translucent light pipe. Due to me not designing this pat I had to wing it and smother it in hot glue, it's not pretty, I'm not proud, but it works. If anyone ends up doing this build you might want to edit the design to have a better solution.
At the end of the project I was incredibly tired of it, so the latest internal picture I have doesn't have the MX chip, or the slightly cleaner VGA wiring, with bonus ground twist.
I did the main part of this project in 1 massive chunk and then another smaller chunk, so didn't really make a worklog as I went, in all likelihood I forgot about some issues so it's not all that helpful to categorise bugs and their solutions but at least some of the process is here.
Not sure what my next project will be, but I'll try to learn F360 before then
Last edited: