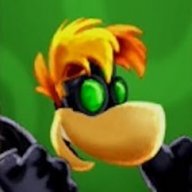 Joined

Jun 5, 2017
Messages

107
Likes

156
Location
The L-Wii
Hey everyone!
This is my contest entry, the L-Wii. It's using Jackson's bt replacement project, an RVL-PMS, u-amp and direct lcd driver on one custom PCB. It will require an omega trim and custom flex PCBs...
Note: the layout of some components have changed already since making these printscreens…


Goal
The goal for this project is to make the first wiip that uses joycons. Since joycons are so slim, the body housing all of the components and screen have to be about as slim as the joycons themselves. The 7" display will be stripped down and its driver will be integrated onto the single custom PCB, the battery will be a Li-Ion flat cell and the Wii will be cooled with low-profile heatpipes.
I would have preferred stereo front-facing speakers, but, as the display takes up any space for a front-firing speaker, the speakers are placed in a top-firing position.
Cooling solution:
I'm sticking a copper plate onto the GPU and CPU. That plate will be bonded to two 80mm heatpipes that will be bonded to a roughly 27x13x10 heatsink using thermal epoxy. Blowing the hot air out of the unit are one 20x20x5mm and one 17x17x3mm fan running at 5 or 3.3v. I will be testing this solution well before I use it in the final unit, don't worry…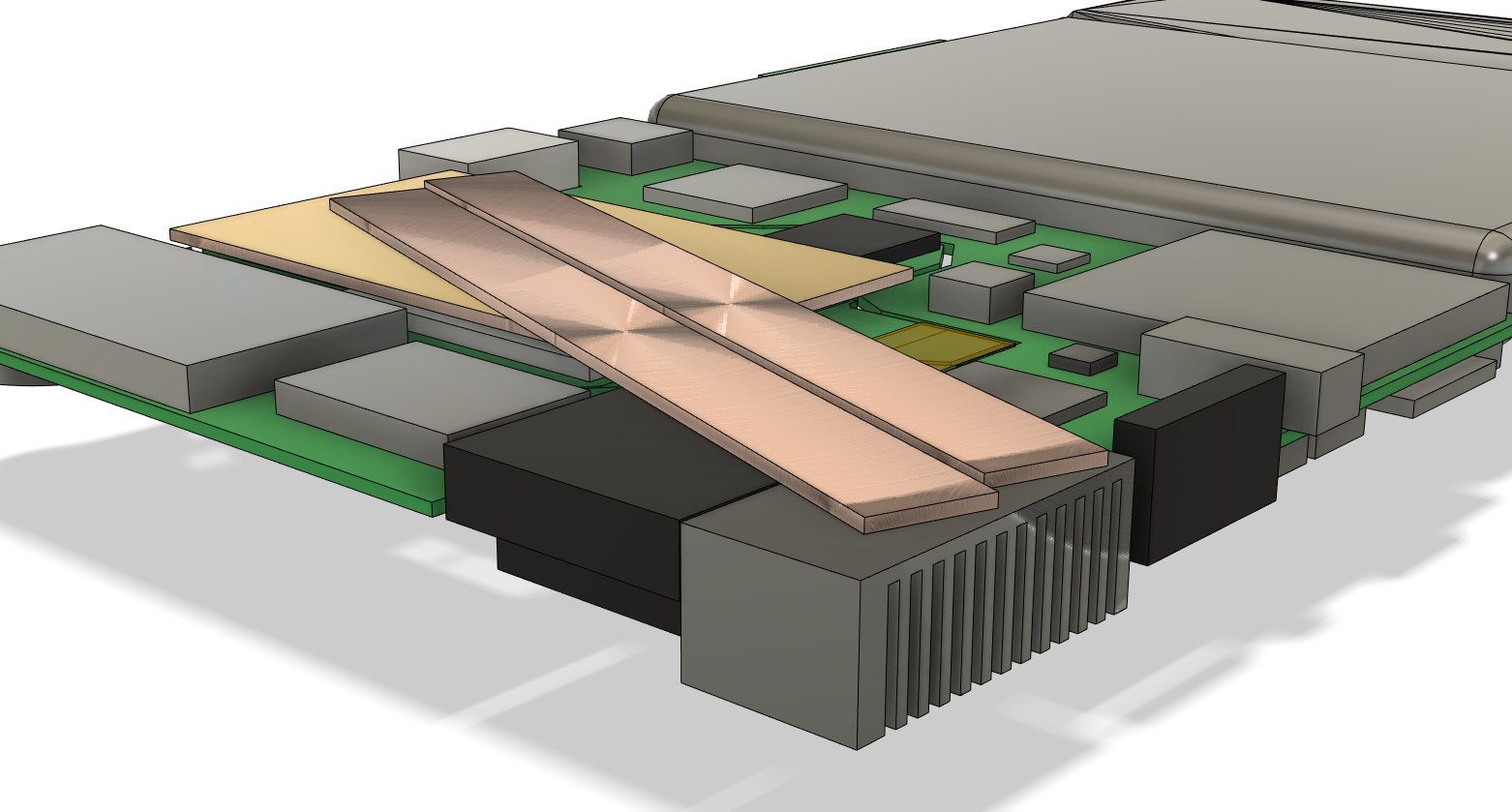 Battery:
I want reasonable battery life even in such a thin unit, so I'm using a 80x100x10 li-ion battery, managed by the PMS.
Omega with relocated AVE:

ew, ave...
ew, composite...
boot!
Ports:
Micro sd: connected to internal kingston adapter
SD: full-sized sd connected to the Wii's dedicated sd slot
3.5mm jack:
COURAGE
USB-C: for charging/ potentially usb access
USB: Still have to decide if I want to go for internal or internal USB port w/ muxing
RTC battery: replaceable CR2032 battery for MX chip RTC
Custom PCB (not final):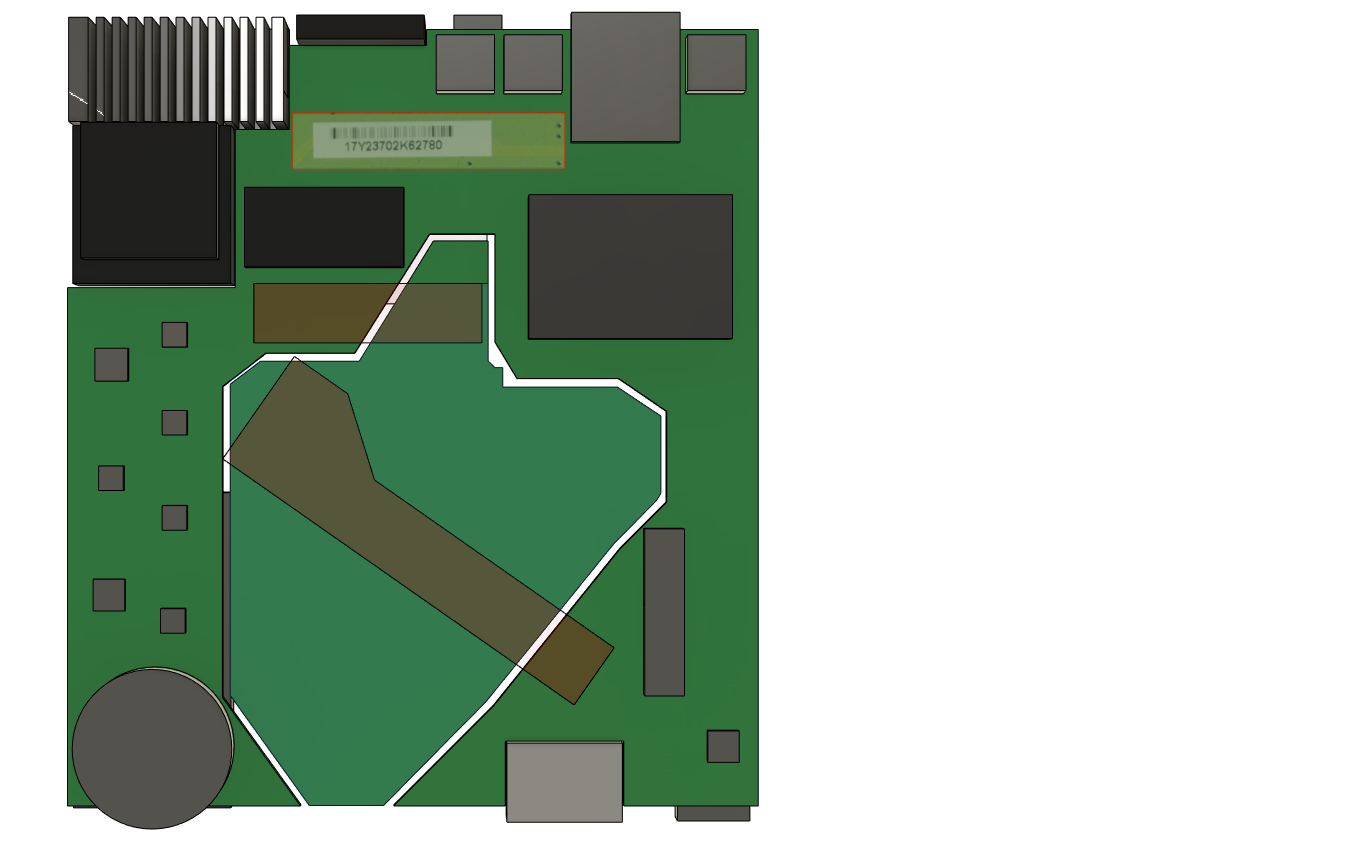 The orange flex PCBs will connect any needed data signals to the PCB.
(I am aware the EPS32 needs to have space for its "Antenna Area" so it can transmit properly, that will be addressed in the final revision.)

2020 Wii portable checklist:
USB-C: ✓
Switch joysticks: ✓ (duh)
Direct lcd drive: ✓
U-amp: ✓
SD card port: ✓?

That's all I have to share right now, but I want to make a lot of progress during the coming weeks…