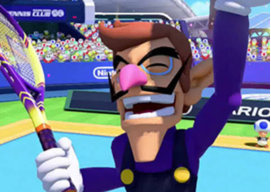 no wario
.
.
2020 2nd Place Winner
Joined

Dec 16, 2016
Messages

1,061
Likes

2,471
Location
Portables

3
Uncertain what I'm going to title this project, so for now it's just a PS2 thing.
I've never had a whole lot of drive to do a PS2 portable, just because I've never had any interest in the games for it. I bought a 79001 off of eBay shortly after Gman released the PS2 trimming guide, but it has just sort of moved from place to place with me in a box. With all the hype surrounding FF7R's release, I decided to give the original Final Fantasy 7 a shot and ended up really enjoying it. So I figure it's time to give some more older PS1 and PS2 games a shot, but I'm certainly not going to play them on a console like a peasant. So PS2 portable it is.
Current plan is as follows:
5 inch 4:3 screen - I know that the PS2 can be finicky with VGA, so I'm just going to go ahead and use a screen that I know for sure will work.
Advanced PS2 trim - I'd like to keep the case to the height of the height of the screen, so I may need to trim a bit more off of this to get it down to size.

Switch joysticks - Small, easy to use
PS Vita Action Buttons - I couldn't find any other small, official PlayStation brand buttons. I would have preferred to use squishy tacts and something else, but these are the only buttons I could find that weren't massive or ugly.
PS2 PMS - It's the year 2020.
Maybe USB-C charging - If the board I've designed for the Wiiboy Color works then I should be able to implement that in here fairly easily.

UAMP - Don't think I could live with anything short of digital after using the LM49450 in so many Wii builds.

PS2+ - To more easily use Switch joysticks, as well as not have to deal with the hassle of chopping up a 3rd party controller.
FMCB for loading games - Not too interested in messing with Raspberry Pi Ethernet loading for a first build, but I may utilize that in the future.
2 or 3 18650 cells - I'm fairly certain I've got the space for 3, but I may drop it down to 2 if the weight feels off or if I could use the space better.
So far I haven't done much more than study PS2 information and order parts, but I have started on the CAD work. Here's what it looks like right now:
Since the Vita buttons I ordered come with the start/select and PS buttons I figure I may as use them. I'll be repurposing the PS button to be the power button.
Since those buttons are going to go where I'd normally put speakers, I've moved the speakers up between the sticks and buttons. Not dead set on the speaker hole design, I was looking up pictures of the Vita to try and figure out what the PS button was and apparently the speaker placement is the same on there, so I may just copy that design.
At this point I can't do much more with the design without having the actual Vita buttons for measuring. Once those come in I'll be able to finish up the front of the case and work on designing custom PCBs for the controller pieces.
While I wait on that though, I'll go ahead and trim the PS2 I've got on hand. Current color scheme plan is to go all black, since my only options for buttons were black or white and I'm already doing a white portable. More updates to come!