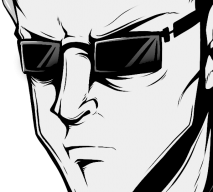 Undervolting....
Staff member
.
.
Joined

Jul 12, 2017
Messages

798
Likes

1,918
Location
GC Nano - The Worlds Smallest Gamecube
A CrazyGadget and Wesk collaboration project
4K, fullscreen and headphones plzkthx
The back story:
After presenting the idea of a GC Nano to the community back in early 2021 there was one man *crazy* enough to take up the challenge of the build and so the process of the design began.

Progress was slow initially as I was tinkering with the design of the case in my spare time to figure out just how small it could be made without compromising on build quality or design flair. Having something so small really limits simple things we take for granted like mounts.

The project began ramping up slowly in November 2022 when CrazyGadget and I agreed to a collaboration on the project. I would work on the overall design of the project while CrazyGadget was in charge of PCB design and test builds.

April 2023 is when the project went into full-swing. CrazyGadget and Y2K attended MGC with both presenting their GC Micro builds which surprisingly became the stars of the show at the maker hall. This was the catalyst to get both CrazyGadget and I working on this project essentially full-time.

Our initial design was 8% smaller than Madmorda's world record build but we knew we could go smaller, so we did. We settled on a design that is now 16% smaller than the current Guinness world record and pushes an OMEGA trim to the absolute edge (quite literally).
My thoughts on the project:
I feel that this project has brought me full-circle within this community. In my Bitbuilt early days I was never really interested in portables but always loved the idea of miniaturizing original consoles and when I had seen Madmorda's mind-blowing 2018 build of her Guinness world record setting "Gamecube Classic" that was when I truly became involved in seeing just how far we could go within this hobby.

Initially I wasn't very sure of the Nano as my prototype case designs all lacked both the quality and design I expect from my projects but as time went on and I began fleshing out more and more of the design and how it would assemble I started to become excited at what the project had evolved into.

Since the size of the model is so small it allowed me to do quick print iterations which in-turn allowed me to dial-in the print design far more than any other project I've worked on.

I also took as stab at building my own supports into the models themselves, which easily and in an extremely satisfying way snap/break away from the models. These save print time, filament and lead to an improved finish over slicer generated supports. I would daresay that even just *printing* the nano is fun and I'm extremely proud of what the final product has become.

Also any new project is a great excuse for me to make a new, funky video.
Basic Overview:
Custom button and controller boards for build simplicity.

Power, reset and sync buttons for ease of functionality.

GC Video digital HDMI output.

Internal SD card with a USB MUX so that data can be loaded directly via USB-C.

USB-C PD to power the unit.

CrazyGadgets new RVL-PSU design
MachoNacho's GC Nano Showcase:
3D printable files are
attached.
I have provided a range of options for ease of printing:
Pre-supported STL's for FDM printing. Files are designed for 0.2 layer height.
G-Code for the multi-coloured top piece for both the Prusa mini and Prusa MK3, just print in order and leave printed parts on the bed.
Unsupported STL's with additional details for SLA printing, which include logos and fonts not present on the FDM version.
Special thanks:
@Aurelio
- RVLoader, enough said.
@YveltalGriffin - A mad scientist and a genuine legend, thanks for all the PCB design assistance.
@supertazon
- For your work on the custom GC boot animation allowing us to put the cherry-on-top of the system boot.
@Madmorda
- If you hadn't set the bar so high (or so small) initially we wouldn't have pushed as hard as we did.
@machonacho
- For working with us to provide a fantastic showcase of the project.
*Read CrazyGadgets Part 2 of this post below for additional build information, technical info, BOM and Gerbers.*
Last edited: