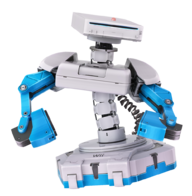 Moderator
Staff member
.
.
.
Joined

Jan 31, 2016
Messages

1,108
Likes

2,128
Portables

4
The highest capacity 18650 currently obtainable by us casuals is the Green Panasonic NCR18650B. It has 3400mah.
LG makes a purple one with 3400 that has comparable capacity, but are more difficult to obtain.
Sanyo makes a red cell with almost 3400mah that is almost as good.
The only higher capacity one is the 3600mah Panasonic NCR18650G, which is impossible to obtain because tesla has them on back order forever.

Dat gigafactory tho...