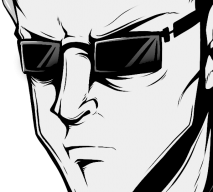 Mediator
Staff member
.
.
.
Joined

Jul 12, 2017
Messages

266
Likes

476
Location
Hello. I'm just someone that was looking to make a portable Wii. I have and intend to continue to look through guides and worklogs in order to gain a better understanding. Though there is an extensive amount of resources available, it definitely takes some looking into. For example, information on rewiring motherboard components after trimming is especially scarce. The Wii trimming guide offers some advice, but there is still a lot left for interpretation. Usually when a question about how to wire certain parts is asked, higher members of the forums just bark at people telling them to look at worklogs. What worklogs, exactly? Who cares, I guess. I'm all for doing research and committing fully to something, but I do think that this community is generally overhyped as a loving, welcoming group of enthusiasts. Additionally, there is no reason why a start to finish guide on how to portablize a console has not been made, especially when higher-ups makes it seem so easy and assumes that everyone has the knowledge that they have.
It's understandable that you feel that this community can seem a bit ....elitist... at times, I've seen and felt it too in the past few years of lurking here. What you need to understand though is that there is a metric-ton of information in this forum, whether it's in the guides, worklogs or videos that members post, you just need to look. The long time members can come across as arrogant because they get asked a LOT of the same questions over and over, questions that can be answered with just a little bit of research and patience.
Secondly, you say that there should be a start-to-end guide (and maybe there should be) but what you need to remember is this is not a job for a lot of the members here, it's a hobby. Be thankful for the information that is available and not disappointed for the information that's not. Maybe someone will make a full guide at some point but for now people will just need to research, learn, fail and then maybe get good.