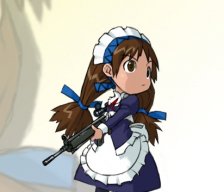 Joined

Jul 9, 2019
Messages

22
Likes

34
Hello, I don't have any other accounts on modding forums. I joined BitBuilt as it seemed like a nice place for the modding community, to discuss and share. I've never done a hard mod before, only some Wii softmodding and homebrew, but I plan on doing a GameCube Portable as my first. I've seen on the forum that Wiis are easier to do, but as a High School Student, who doesn't have a steady income, I would rather use my Gamecube, as I would like to keep my Wii, for home use.
I was planning to make a GC portable too (well, I actually started it, but life got in the way) - after coming back and seeing all the developments in hacking the Wii, I now think it's a better choice - even if you are only planning on running GC games on it - not least because it doesn't require an optical drive emulator (which are now practically unobtainable) for portable operation.
It's also quite possible that someone you know has a Wii (often with a bad optical drive) stuck in a closet somewhere that they would give you if you asked nicely.