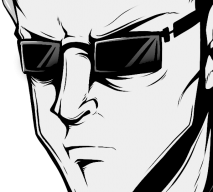 Undervolting....
Staff member
.
.
Joined

Jul 12, 2017
Messages

798
Likes

1,917
Location
It's finally done!, who would have thought the part that took longest to arrive was a simple screen polarizer!?
I bring you the
"
Aran
"
Wii portable, this is my first portable console so I'm hoping to get a little more experimental in the future.
The case was designed and built from scratch using design cue's from Gingers "Loui" portable case.
SPECS:
THE GOAL:
To create a case that is simple to print and assemble.
Have some modern improvements over most portables with rumble and bluetooth.
Comfortable to hold, my hands cramp easily so having grips as part of the design was key.
Keep design as clean as possible, 5-way tact was used to reduce amount of holes/buttons on the case.
VIDEO SHOWING RUMBLE AND BLUETOOTH:
BOM and 3d print files will be released in the coming weeks
when guys like Noah have had a chance to make one and give me feedback to improve design.
Thanks to Aurelio and everyone else that assisted with my nagging questions on discord.
Feel free to ask questions, I'm sure I've missed plenty of information.
Also, probably won't be posting internals -
the case hides my shame......
Last edited: