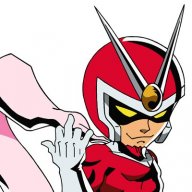 Joined

Mar 10, 2016
Messages

60
Likes

34
Location
I decided to start a worklog as I've been putting it off for way too long while being busy with real life (moving house, fixing house, working too much etc.).
You get the main idea from the title.
Widescreen codes have been coming out for a little while for the DC, most of the good titles have them so I thought it would be cool to have a 16:9 aspect ratio screen.
Here's a photo of the main ingredients (I have loads of other general use parts too).
I have a GDemu, so the dreamcast runs games from SD card with 100% compatibility, doesn't use the 12v line, and loads games much quicker than stock.
The screen is 7 inches but unfortunately only accepts composite from stock. I'm planning to put either the original A/V connector or VGA out on the case. (There is an HDMI mod coning out, but it's not yet available).
For games that don't yet have widescreen codes it's still has a 5.6" visible area in 4:3 mode.
For the case I'm hoping to get it 3d printed, but I need to get designing and then fill
@Panchuflenks
with beer and introduce him to many women before I get to that.
Time to get soldering!