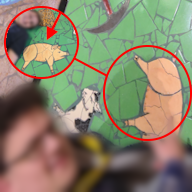 Ivan - the tyranny of evil men
.
.
Joined

Jan 16, 2016
Messages

1,493
Likes

3,757
Location
Portables

All
Did a small run of GCVideo analog boards, and have 6 left over. All programmed, tested and confirmed working! There's a little bit of extra solder on the JTAG pins, will happily remove it if it's a problem.
Asking $50 + shipping. US shipping will only be like $3.
BITBUILT EXCLUSIVE OFFER:
If desired, I can program your board with secret(for now) custom Wii firmware developed by TEAM PIIZZA(SS and Aurelio) and provide a connection guide(also secret.) It's the only way to get proper RGB/VGA out of a Wii, and is confirmed working with at least one VGA eBay screen.
Last edited: