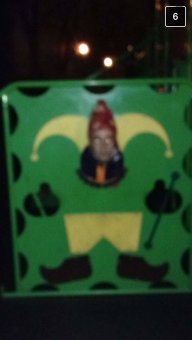 Joined

Sep 9, 2016
Messages

19
Likes

12
I've been working on a portable for a long time now, and I'm on my way to mounting the last few buttons (!!!!), but before I put the finishing touches on this bad boy and close it up, I want to put in some hardware for the offchance I scavenge up enough time to forge another portable, I can use my current portable as a kind-of satellite portable player two.

The idea is that the master console (player 1, my next console if I make one) would have a switch to broadcast a composite signal wirelessly in a nearby range. My current portable, the satellite console, would have a video receiver attatched to AV2 of my monitor, and would have a switch to broadcast a gamecube controller signal wirelessly in a nearby range, which would be received on a chip on the master console under player 2. Using this, if I end up making more portables, I can connect them wirelessly and no longer sacrifice multiplayer compatibility with portablilization. One system would do the work, and broadcast the visuals (and possibly audio if that can be figured out) while other systems simply receive video and send their controller outputs.

If I were to embark on this, hardware-wise what should I be looking for? My current portable takes in 12V (didn't put in custom regulators and at this point it's too late), so I can handle any chip that takes up to 12V. Am I crazy or is this doable?