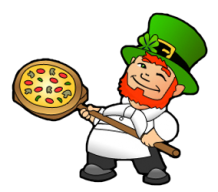 ᕕ( ᐛ )ᕗ
Staff member
.
.
.
.
.
.
Joined

Mar 3, 2016
Messages

2,070
Likes

2,730
Portables

2
After working on this for quite a while I can finally show a working demo of what is probably going to be one of the easiest way to play Wii games on a portable. The way this works is by replacing the kernel module that handles the bluetooth with a custom one that implements a fake BT stack and emulates a Wiimote.
The main input is obviously going to be a GC controller, since anyone has one in their portable (GC+, stock controller or whatever you wish), but these patches can easily support other input sources as well (accelerometer/gyro sensors, touchscreen and others), as long as they can be wired via i2c (using the same codebase as WiiHUD).
Finally, along with portablizemii 2.0, this will allow the user to configure the patches on a per-game basis, making it possible for example to emulate the classic controller for a game, a wiimote+nunchuck for another or a sideway wiimote for another one as well. The possibilities are infinite.
I would also like to use this post to announce that I started a
Patreon page: https://www.patreon.com/aureliomannara
. As you can probably imagine most of these hacks require a lot of time and money (for prototypes, hardware for testing and whatever else may be needed). My projects will always be free for anyone to use (or open to be self-made in the case of hardware stuff), but any help would allow me to work on this stuff more easily and faster. Thank you.
I will use this thread to post news about the development of these patches. For any question feel free to ask.