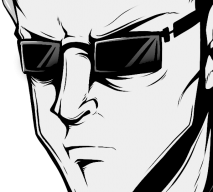 Undervolting....
Staff member
.
.
Joined

Jul 12, 2017
Messages

816
Likes

1,968
Location
It's been a long wait, that wait is now over...

Get comfortable, make sure headphones are placed firmly on your head and prepare for a little introductory video to a portable that previously only existed in memes and dreams:
(4k and fullscreen recommended)




I could take full credit but in reality the Ashida was a community effort, either directly or indirectly.
It would not have been possible without the great minds we have giving back to the portablizing community.
​
​
Features:
OMGWTF (Basic) trim for easy trimming.
5 inch 16:9 display with support for a stock VGA controller or @Aurelio's Direct Drive boards.
Everything you'd expect from a stock GameCube controller.
Dual 35x35x10mm heat sinks (or a single 35x70x10mm) and axial fan, providing enhanced cooling while being whisper quiet.
Dual Z buttons to take advantage of additional GC2Wiimote features.
Dual 21700 Batteries, giving up to 3.5 hours of potential play time (10,000mah)
Custom Controller and Audio interface boards, designed and supplied by 4 Layer Technologies.
**************************
All the required boards can be purchased from 4 Layer Technologies: https://4layertech.com/collections/all
Further assembly documentation and instructions can also be found at: https://4layertech.com/products/ashida-pcb-set
**************************
It was intended for everyone building an Ashida to use IPS panels along with Aurelio's Direct Drive board, unfortunately due to the current global chip shortage that just isn't possible for the launch. A fallback solution screen and driver board has been provided in the BOM in the meantime. I highly suggest that when the option becomes available to upgrade to Direct Drive for optimal picture clarity and additional features.
BOM (supplied by 4LayerTech):
Ashida BOM
Buttons, membranes and other controller parts can be salvaged from any GC controller, official or 3rd party (as long as they look original).
Included in the 3D print downloads are the base, full resolution files. These models are large and will take low spec PC's a long time to slice.
I've also included re-meshed, optimized quality files. These are much easier on PC's and are optimized enough to be uploaded to 3D printing services like PCBWay. Although they are lower quality, once printed and actually in your hands you'd be hard-pressed noticing the difference between the optimized res and full resolution files.
3MF's have also been included for optimal print settings if printing with an FDM printer.
Total filament usage is around half a kilo and about 40 hours of print time.
Optimized files can be downloaded here: Ashida Optimized Files
Full resolution files can be downloaded here: Ashida Full Resolution Files
Mounts, buttons, etc can be downloaded here: Ashida Misc Part Files
BOM:
Ashida BOM
Build Guide by Dubesinhower:
​
Last edited: