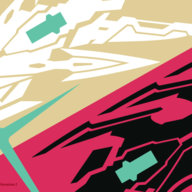 Joined

Jul 21, 2016
Messages

466
Likes

595
Location
Portables

3
Hey guys,
I decided to continue with the Nintendo Swiitch. If I finish it in time I will post it as a contest entry, but I'm not sure if ill be able to finish it in time.
Also, I created a new thread for this so you can find it without reading trough the entire worklog (if someone else has trimming problems)
Anyways, I just trimmed a new motherboard and it is surprisingly (ahem) not working. I double checked all of the ground connections and these are the voltages of the regulators when the wii is turned on (the cpu and gpu heat up)
1v line: hovers between 0,99 and 1v
1,15v line: solid 1,18v
3,3v line: solid 3,32v
5v line (not necessary but hey): solid 5,03v
The resistance between each voltage line and ground:
1v to ground: 1255
1v to 1,15v: 192
1v to 3,3v: 800
1,15v to ground: 1,6 ohms (yes shorted, I know)
1,15v to 3,3v: infinite
3,3v to ground: infinite
This is my trimmed motherboard. It is a bit bigger then the red line tells me to cut, but I wanted the AV connector on here for now because convenience

The NOWIFI ios' have been installed and are working. There is currently no bluetooth module hooked up and no GC+ (

)
I really hope one of you can help me with this. I think I will just continue sanding for now, have been doing that for the past 2 hours..