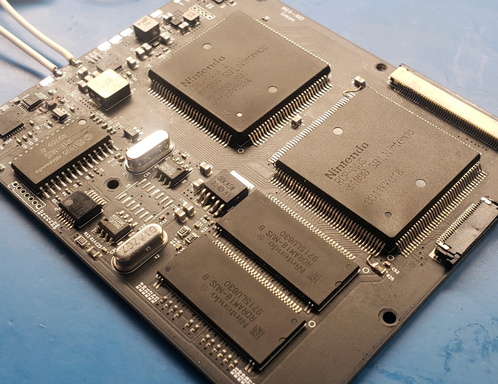 RTFDS
Staff member
.
.
.
.
.
Joined

Feb 25, 2016
Messages

1,007
Likes

2,187
GS2 rev2!
I started working on this a few weeks ago and I had some free time this weekend to make some good progress. The GS2 design is over 2 years old now so I basically started from the beginning on this. I'll be using the PS2PMS and hopefully the stock USB-C board (if it doesn't fit I'll have to redo the layout though I'm hoping I won't have to).
I'll also be using a custom PS2+ where I will modify the firmware to have an I2C master so I can control the audio amp and LCD menu dac like how I did on the 2DC. I haven't used the new PS2+ code so I'm excited to try it out.
The trim is an Advanced PS2 trim from the guide, but cut much closer to the max lines. I am able to rotate the motherboard so I don't have to rewire a custom video dac.
Next part I am working on is the controller PCBs. It's a similar build to the 2DC in that the only custom parts will be the controller. Everything else is utilizing the same power assets. This will allow me to finish it quicker and know that the features will be tested and solid.