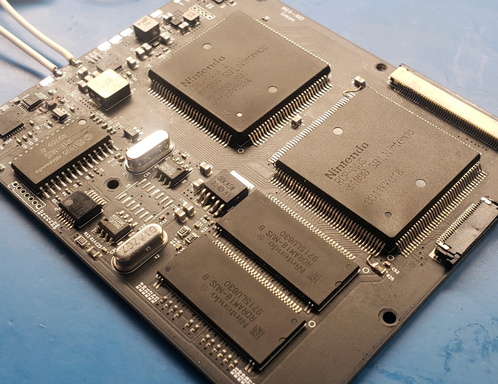 RTFDS
Staff member
.
.
.
.
.
Joined

Feb 25, 2016
Messages

1,041
Likes

2,220
I finished my own PiiWii pocket designed and laser cut by
@Shank
. It's so damn tiny and feels good in the hands while playing, I love it. Now I can say I have built the world's smallest Wii portable (as of today

) Even though it is only a hair smaller than the Wiiboy, this one was surely the more difficult build.
I tried to make it a faithful build besides screwing up the slider caps so kept them stock 3DS caps.
Pretty standard Wii portable specs:
6800mah lithium ion batteries
3DS sliders
GC+ (duh)
Double-tact modded PS2 R1 shoulder buttons
Two IR leds underneath screen. The leds are flat and are flush with the case.
Low battery indicator
HQ audio/headphone jack from the amazing audio amp designed and built by
@JacksonS
3.5" screen
3-way on/off switch for charge or play
No second power jack?? Oh well! Better air flow

Features awesome recessed reset tact. You never know.
Last edited: