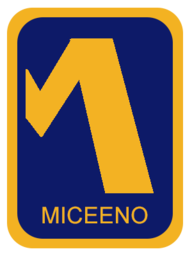 Joined

Nov 30, 2016
Messages

153
Likes

279
Portables

6
I've been sitting on the mountain of parts to build this portable since late 2018. Although I'm still waiting on the 64drive I ordered for it in July 2018. With or without it the virus has given me the time and motivation to make some progress on this project. I probably would have tried this in last years Summer Building Competition but I was too busy remodeling my kitchen. I spent the summer hand building cabinets from scratch (I spent the whole year doing the remodel).
This is the current plan:
-RAM swapped N64
-64drive (or Everdrive 64 at this point, although I'd like to use the 64drive to go along with the ultraVGA)
-ultraVGA
-10 inch 4:3 VGA screen
-Try the parallel Red Board thing I've talked about in other threads
-Aluminum Case (maybe)
I worked as a machinist for 9 years and had access to a lot of nice equipment. It's a shame that I only utilized it to whittle
that chunky boy out of billet aluminium in 2018
. I should have taken the time to build it in CAD/CAM and CNC something nice. This time my plan is to fold some sheet aluminum and braze it together. The fun with this is that anybody can do this with minimal equipment. You only need a propane/map gas torch and the brazing rods.
I don't know if this disqualifies me but I wired up the ultraVGA in January 2019. I made a post in
this
thread about it. Here's what I've got: