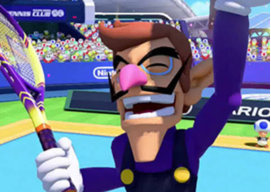 no wario
Staff member
.
.
2020 2nd Place Winner
Joined

Dec 16, 2016
Messages

1,065
Likes

2,479
Location
Portables

3
Over the past 6 or so months, I've put in a lot of time with the original Waker of the Wiind and have been really pleased with how it runs. That being said, it's certainly not perfect, and so since I've got some parts laying around that could use a home I figure I'll revamp the case and tweak some things to turn it into an even better portable. I picked up some handy tips from MGC, and getting to hold a bunch of portables gave me some ideas. Here's what's changing in this revised version:
Gman's PMS will replace the WAH08080WAH/red board combo. I really need a low battery indicator, and Gman's PMS will do so much cool stuff for me.
Dropping the IR LEDs. I never use them, you never use them, it's time for them to walk the plank. I'll put the Gman PMS LED in their place.

Majorly cutting down on the number of custom PCBs used in the portable. After helping to build a G-Wii at MGC, I got some perspective on how unnecessary most of the PCBs I made for the original were. The cost for those adds up quickly, so I'll be replacing most of them with 3D printed parts to mount to.
Using Switch face buttons/joysticks instead of 3DS ones. Switch Joysticks because I think I'll like the feel of those better than sliders, and Switch buttons because those are what Madmorda molds and I'm addicted to her buttons.
Changing the color scheme to blue and dropping the Wind Waker themed part of it. I don't see any point in using the same theme twice (WaluWiigi excepted), and I'm in a blue sort of mood. I've been trying to come up with a name for this new portable, but Waker has just been the case's name for so long that I don't know that I could come up with anything else.
A better cooling system. The old one sucked. Majorly.
A better trigger system. The old one sucked. Captainly.
A better USB access system. The old one sucked. Commanderly.

Thanks in part to the new cooling setup, 4mm of thickness will be shaved off if my measurements are good.
There will be a handful of other changes, but these are the big ones. So far, I've placed orders on most of the other parts that I will need, and have done most of the work to modify the cases. I've acquired a 3D printer recently, so I'm looking forward to being able to crank out prototypes and test pieces quickly and cheaply.
My goal is to have this portable all wrapped up before June starts so that I can shift my focus to my contest portable (this one isn't it). Oh, and I'm planning to open source this case and the parts list for it once it's completed, much like the G-Wii is. It may or may not be quite as beginner friendly, but we'll just have to wait and see. Thanks guys!