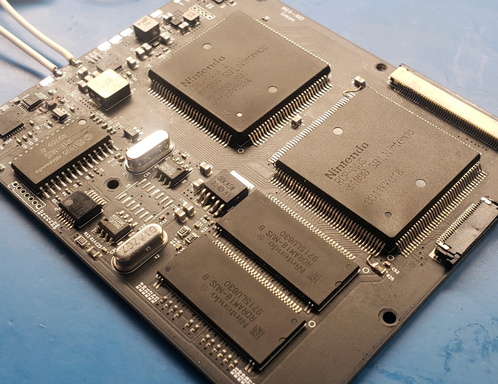 RTFDS
Staff member
.
.
.
.
.
Joined

Feb 25, 2016
Messages

1,052
Likes

2,223
Here's a design I've been working on for a little while now in the dark. The forum is seriously lacking of N64 portables so here we go! My old 3D printer was not large enough to print it (maxed out at 200mm, model is 220mm

). But I recently spoiled myself and got a new 3D printer which has a slightly larger build volume and is capable of much higher quality prints. This is just a test print, I'll be working on this more next year.
The case uses a 5" screen and a PS2 joystick. I'm planning on using micro usb charging. I haven't tested the n64 on 5v yet but I'm pretty confident it will work. Like I said, this is a test print that was printed essentially hollow so it's not a perfect print but here is the idea. The cartridge cover prints separate and screws on the back from the inside. There is also screw holes for attaching the cartridge slot brackets.
Last edited: