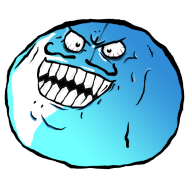 Joined

Jan 26, 2019
Messages

14
Likes

1
Location
Hi everyone! So I am going to do my WiiPortable (who would have guessed?) and I would love any tips and suggestions from you guys.

First an introduction. I will trimm a 4 layers K01 wii board and I think I will make 2 PCBs, one for power with everything integrated (BSM, Charging board, regulators, etc), and one for the controller. I'll use 4 li-ion 18650 cells (2s2p), a 7" touchscreen display, and have to properly work on the controller but I am going to use the standard Wii controller design with 2 switch's analogs. Obviously this won't be a tiny one.

Now some "points" to accomplish:
1) Make It turn on...
2) ...more then 1 time.
3) If possible I want to integrate the touchscreen in the controller's PCB but I need more info.
4) No PortablizeMii (I prefer the original system, so I will relocate anything I need).
5) Full support to Wii controllers, stereo sound and 3.5mm jack and possibility to connect it to any TV. (If it is possible to use an HDMI port I can make a third PCB).
6) Because I am totally mad and I like woodworking, maybe I will build the case out of wood.
7) Make those "if" disappear. ;D

About time, this will be a really slow project, depending on how much time I have and want to use. This should help with optimization and to make sure everything works. I already am watching many threads but I still want all the tips and suggestions that someone with experience can share with me. This is the first time I make something like this so I have a lot to learn from you guys.

To conclude, the last thing I want to do is to make a detailed guide about this project, maybe even some videos. I want to share this one with everyone. Obviously I will give credits to BitBuilt and anyone who deserves them. If you are against it just tell me why. For now I need to know if I can post anything here or I have to make another thread for the guide. On this one I will post only every time there is an effective progress or to reply to someone.

Sorry if sometimes my english is not clear.