I'd like to finally present my first portable adventure, a PS2 portable with built in raspberry pi SMB loading.
This has definitely been an adventure and learning curve, originally I aimed to go simple and do a standard trim but as I figured out how to model and print my portable shell it definitely evolved from there.
The end goal of the portable was something decently handheld and could fit on my printer build plate, I wasn't a huge fan of welding halves together but I see that happening for future builds.
So to show off my unit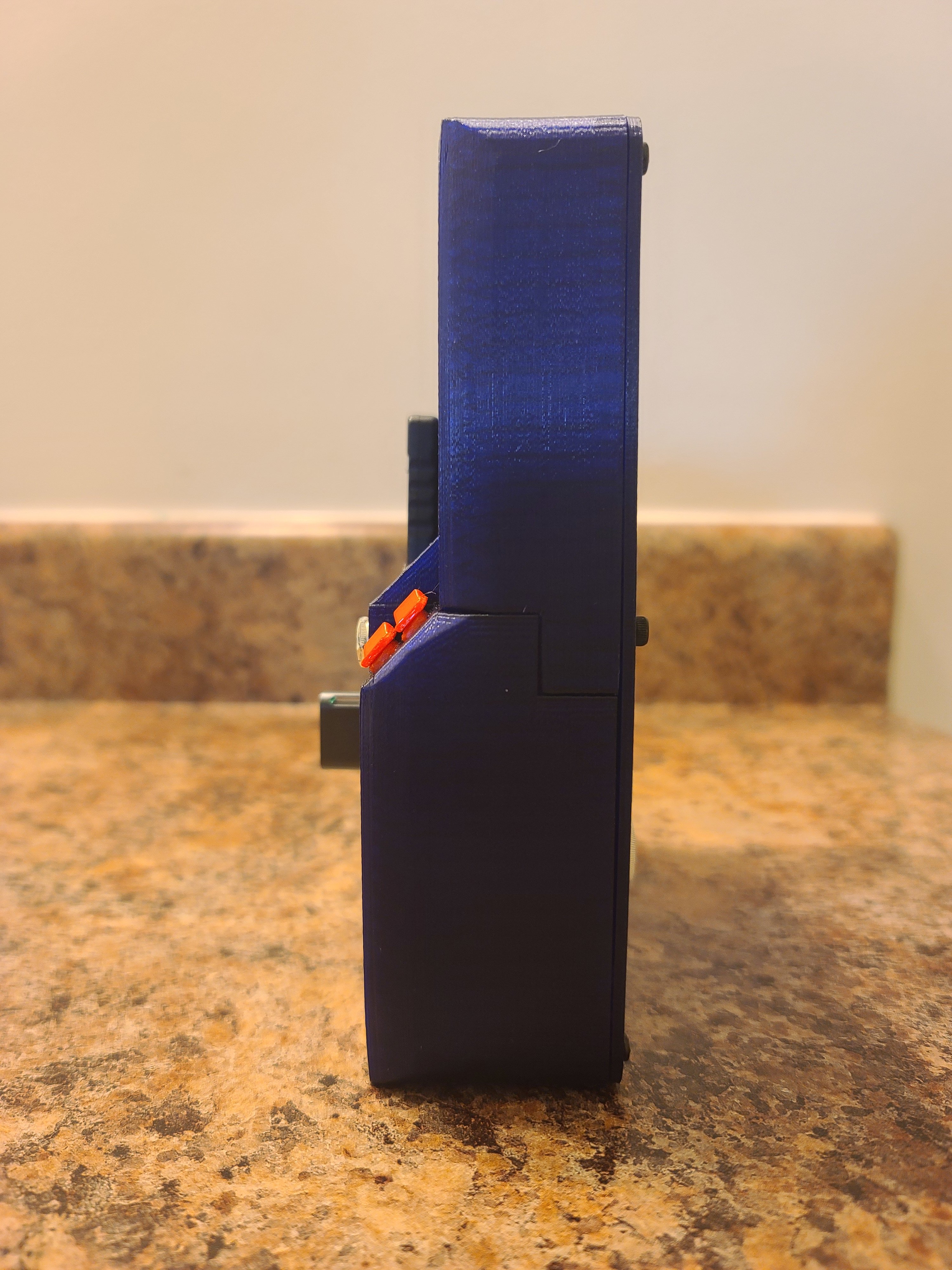 Dimensions 172mm tall 155 wide, and 33mm to 48mm thick, quite comfortable.
The end product has the following features:
PS2 advanced trimmed
4x 18650 3500mah, approx 3.5hrs runtime
Pi 3b with modified ethernet setup
UAmp, cause awesome audio
Headphone jack, completely an after thought as I ended up having space
External Memory card slot 1
Usb for the pi ended up mounted outside at the last moment
PS2PMS, cause awesome power management
Dual power input, USB PD decoy for 9v/12v also a DC Jack for 12v/9v
Extra battery indicator, huge pain to finally find a 1s version, this is running off a MOSFET switch
PS4 aluminum button swap, yeah it looks like bullet casings
3rd part aftermarket controller
5" VGA compatible LCD, looks fantastic, has composite wired up as well
Functioning RTC cause I wanted spinny boot menu
Face buttons cover everything necessary from LCD controls, to volume +/- and an extra PS2 reset switch for accessing OPL without rebooting the pi server
Covered my bases on cooling as well, external warm zones read about 45°c and internally not much warmer
Is not a fire hazard
To those that have helped along the way thanks, it's been fun, now time to try a pi 4 portable or a Wii portable build not sure yet.
Worklog Here
Magnet wire mayhem