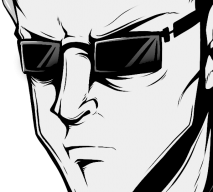 Gettin too old for this shi...
Staff member
.
.
Joined

Jul 12, 2017
Messages

692
Likes

1,573
Location

There's a party in my box and you're all invited! ( ͡° ͜ʖ ͡°)
Ever wanted to play Mario Kart, Mario Party or Smash on the go the way Lord Miyamoto intended?
Well you can't with a crummy old Wii handheld because they don't have a
PHAT
7" screen, AV out and 4 controller ports!
Luckily I've taken it upon my self to fix this conundrum which will surely please Lord Miyamoto and bring honor back to Wii portablizing!
I present the Party Box, the latest in technology from 2006!
**********************************************************





**********************************************************
​
Featuring:
- A 7inch SunFounder IPS display
- USB-C Charging (Variant)
- Crystal clear U-Amp Audio
- RVL-PMS
- 4x 18650 Li-ion batteries
- Dope art
- Dual USB input
- Switching between built-in screen and external video output
Build log here:
3D Print files here: