After only 17 days[!] development & build time, my
GCii Pocket
is finally finished!
So this are the
planed
final specs:
- Near OMEGA Trimmed Wii [NAND & AVE Relocation]
- 3.5" IPS LCD using tasty VGA
- 1s2p 18650 via RVL PMS - little over 2h battery life
- Audio via crippled but WiiHUD compatible UAMP [no headphones]
- KISS 3D Printed Case [Keep It Small Stupid]
- GC Style Custom Printed ABXY
- 3DS Sliders [because of the lower profile] & GC+ 2.0
- Builtin MicroSD Adapter
- Single Dual-Tact Shoulder buttons [those you can get from the store]
- 0% Custom PCBs, 100% Nold Style magnetwire madness
Worklog
:
https://bitbuilt.net/forums/index.php?threads/nolds-unnamed-wii-pocket.3878/
I'm really amazed by this tiny boi.. it's final dimensions are only 145x75x23~30mm. It feels, plays, sounds & looks great. The IPS screen is amazing, the games look just sooo good. The uamp sound is amazing, too. lot's of bass line & crystal clear sound.
All in all i'm really happy how everything turned out. I enjoy playing on this little boi. And i'm sure it's not my last portable of this kind ;-)
In the front are the sync, reset & screen control buttons.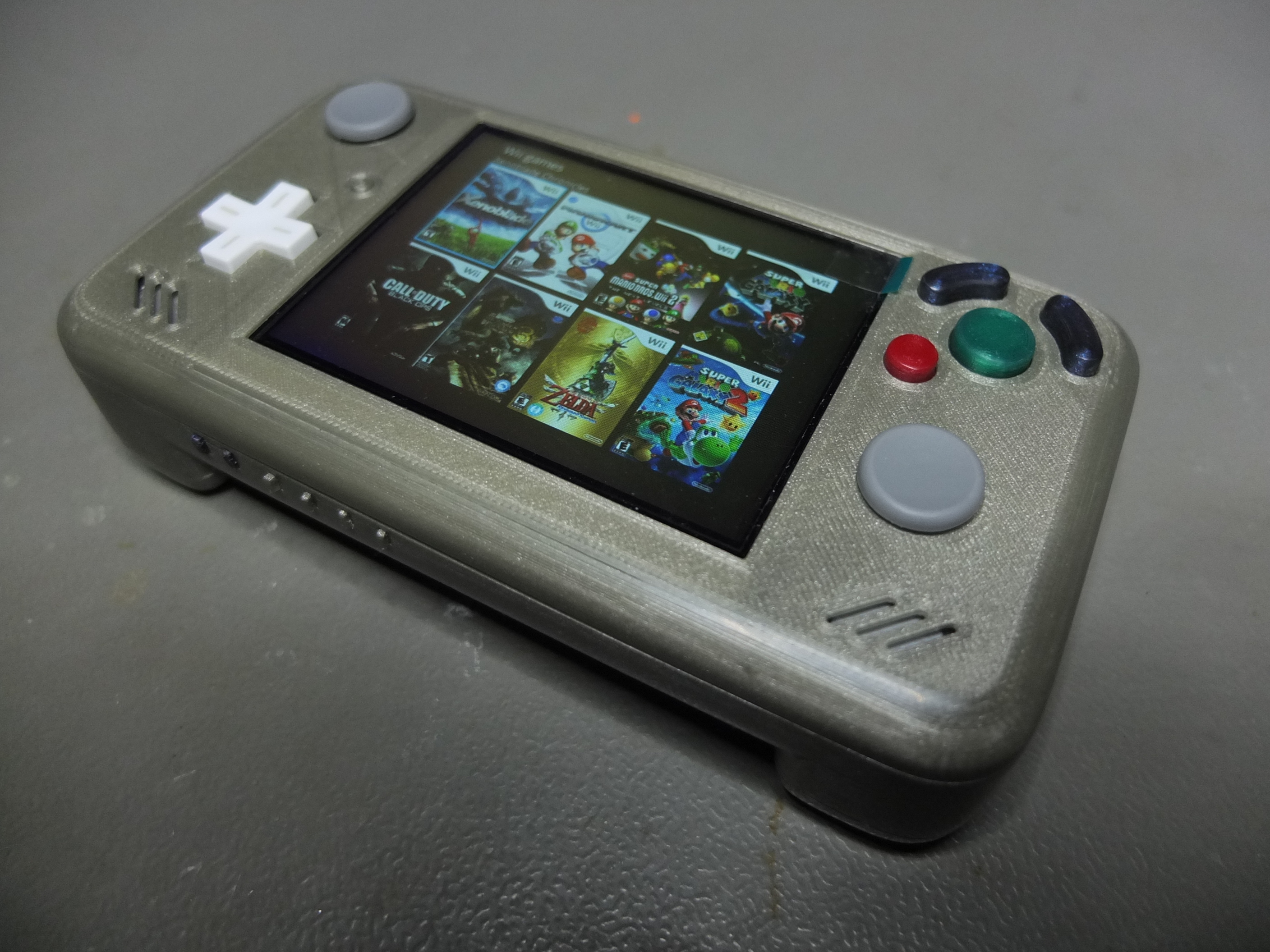 I must say that i also really like the dual-tact buttons, they are responsive & have a nice feedback.
I didn't know where to put the LED for the PMS, so i just hooked it up & hoped for the best. And now it's shining pretty nicely trough the case! The Z-Button had to move to the left, because the wii mainboard took all the space on the right. The SD-slot works great, too btw.

Last edited: