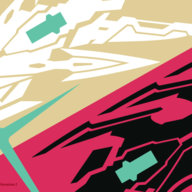 Joined

Jul 21, 2016
Messages

463
Likes

572
Location
Portables

3
Basically anything thats on the rev 01 PAL Wiis is for sale, including but not limited to:
- Disk drives
- Screws
- Cases
- Metal shielding
- Main boards
- BT/ Wifi modules
- Power bricks
- AV cables
Basically everything inside the rev 040 and higher wii's aside from the motherboards are for sale as well, including cases, io (think GC memory card ports, AV connectors), and disk drives.
If you want anything just shoot me a PM. Price for everything but the motherboards, cases and DDs is probably just shipping (10ish EUR to the US, 5ish to Europe)
I also have some spare SMD USB ports, DC jacks (5.1x2.1mm) and switching headphone jacks.