Continuing with my theme of fitting a portable into my 180mm build volume printer comes another portrait handheld my Wiide-boy.
Coming in at 512 grams 115mm wide 155 tall 34mm thick and 54°C underload it is a solid piece of fun.
Unmodified Rear Plate
The aim for this portable was something based around the G-Boy but a bit bigger on the LCD. So a 4.3" 16:9 IPS LCD 800px*480px was a happy medium. Battery power is a 5000mah x2 LiPo setup feeding approx 3hrs of game time.
Internals wise there were a few preassembled PCBs from the BB Store (RIP) GC+2.0, switch joystick breakouts and the switch button breakouts, otherwise the UAmp gen1 and rvl-pms gen1 were from JLCPCB, thankfully I got all the components before the nasty shortage. Usb drive is from Electron Shepard a SD to usb board giving myself nice external access and pd charging is provided by a usb pd board called FPX. Neat thing I found the rvl pms1 battery chip is meant for 9/12v high efficiency charging but can charge at 1.5a @5v if the fall back usb a is enabled from the fpx board, it's slow but a standard charger can be used in a pinch.
Bottom ports with Headphones, microSD and USBC
One issue I didn't anticipate was the lack of interlaced VGA support in my rtd2660 display board so as a means of adaptation I added in a flashlight latching switch running my mode point 3.3v so I can power cycle and run composite for the games that do 480i. Comparison wise on this LCD the composite games do still look great when it's not a game that has small text writing meant for a tv screen, Need for speed Carbon would be an example of this.
Adjusted Rear Plate
Comparison Video:
Composite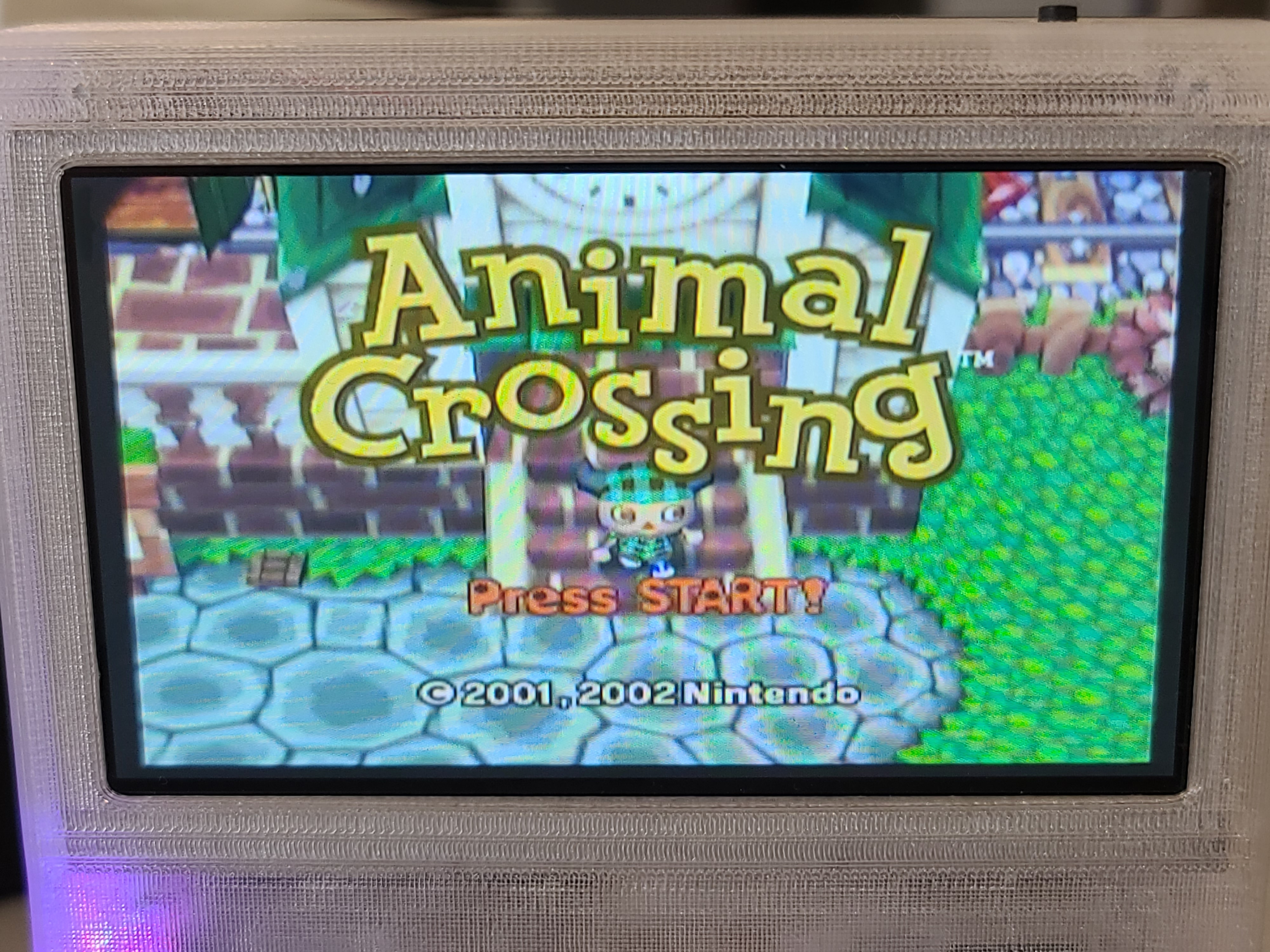 VGA
VGA
Composite
Overall at the end of the day it was a fun project, the Wii has both Bluetooth and MX relocated, nothing more than the standard trim was needed. The dual tacts were a discontinued alps switch that has a bit more noticeable difference between the 2 presses. The rear has an external Bluetooth sync button if a Wiimote is ever needed and the tact switches for all my LCD controls. Buttons are from a joycon swap kit from eXtremeRate, shell was printed in petg from Overture.
Worklog Here
Last edited: