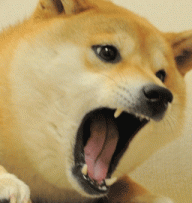 Joined

Apr 29, 2016
Messages

35
Likes

19
Location
Portables

1
I have returned from a 2 year slumber! I am reviving this project, as I've been re-inspired by how much Wii portablizing has progressed since I last was here.
New!
1920x1080 17.1in screen, now LED backlit!
Beautiful VGA output thanks to @Aurelio (no more YPbPr->VGA board!)
Custom trim to reduce relocations and work (removed stock regs, SD)
I'll be 3d printing the lower case middle, and using polycarbonate (lexan) for the top and bottom.
The LCD will also have a 3d printed bezel, and polycarbonate for the back.
Picture time!
Update Video 1 - 11/10/18
Old worklog below
Hi guys, since I had a few Wiis laying around, and I lost the drive to continue work on my GC portable, I decided to start a Wii laptop.
Main goals are decent battery life (3-4 hrs), hi-res display (atleast 1280x720, 17 in) and full Wii and GC compatibility.
Currently achieved goals are:
Hi-res display (1440x900, 17.3in )
Full GC Compatability
I've already begun using CAD to design the case. Here are some pictures.


Here's some pics of the progress as of 5/20/16, along with the commissioned motherboard from
@ShockSlayer
.




Update vid!
Progress as of 5/24/16 is:
Full GC Compatability
Audio, Video fully working (using YPbPr->VGA converter)
12v and 5v regs working
Able to run off of a test battery for 30 mins (it was a 4 cell series pack with old cells that had a low capacity, about 700mAh total pack capacity)
Mockup case made of scrap wood and plastic, with screen mounted on hinge
Progress as of 9/18/16 is:
Extensive play testing (20+ hrs)
PortablizeMii installed for full game compatability (along with emulators)
Battery pack made from 3400mAh Panasonic cells ([email protected])
LCD LVDS cable extended (causes almost unnoticable horiz. lines)
BQ24172 Eval board ordered for charge and play (will trim it)

Fixed USB stability issues
Still in shitty wooden case
Last edited: