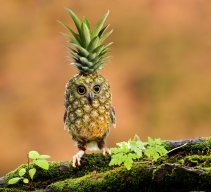 Joined

Jan 31, 2018
Messages

21
Likes

26
Location
Portables

1
@MikaMaslak

, I nominate you for best prank of the year!!! I opened a mysterious package, and was greeted with the following paper:

View attachment 25574

I straight up thought this was legit until I actually read it. You had me in the first half, not gonna lie. Taking a better look into the package, I found the so-called "Christmas Tree Portable"

View attachment 25575View attachment 25576View attachment 25577View attachment 25578View attachment 25579

This thing is a piece of art and I shall cherish it for the rest of my days. It goes quite well with my other PPI stuff:

View attachment 25580

There was another box! With all the following in it:

View attachment 25581

A Pi 3B with a cool heatsink, a Pickit 3 clone, some Pokemon stickers, some googly eyes, some micro SD cards (apparently they're cursed and won't work with Wiis) and a very nice, handwritten note!

Thank you thank you thank you for all the goodies! Who knows, maybe I'll have to redeem that coffee offer someday
Very glad you enjoyed it! I wanted to give you a memorable Secret Santa. I know how much you LOVE PPI, all the threads you have made in the past about memes from their portables have been hilarious to me... so I made you a little commission

inspired by a Charlie's brown Christmas tree.
The SD cards are special ultra high write cycle cards I have a billion of these things lying around so I figured you could at the very least use them in a steam deck, switch or security cameras. I have tried sooo many different ways to get the wii to recognize them to no luck, even screwing with the on card firmware in FFU mode. All I have learned from that endeavor is that micron's high density SD and the Wii were not meant to be.
@Stitches
, I would just like to thank the academy for recognizing my mad pranking talent's and will treasure this title bestowed upon me.