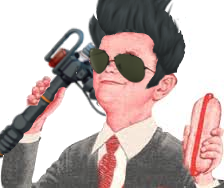 Joined

Jun 14, 2018
Messages

42
Likes

12
Portables

do tupper-stein count?
Hi there,

I'm going on a trip soon and I noticed that my n3ds battery isn't what it used to be.

Now even with the low brightness-no 3d-power saving combo I only get 2 hours.

I do have a li-po and some 18650 lying around that I wanted to use for a project and I think it's the perfect time to try it out but I wanted your opinion first.

Can I use those batteries in a 3ds and will it work with its internal charging circuit?

Everything I have on hand is 3.7 volts.

PS: another question if I may, anybody here ever put two 3ds batteries in parallel? Did that work out?