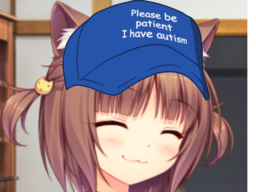 Joined

Jan 28, 2017
Messages

174
Likes

81
Portables

0
(Before you read, please take note that I'm not posting any roms. I just wanted to talk about this with some people)

Piracy is looked down on as something really bad, or it makes you a thief instantly (Or at least that's how some people look at it)

What I want to talk about mainly, is why Downloading old roms is classified in the Piracy category? I have seen plenty of videos where people talk about if piracy wasn't a thing, so many games would be lost and forgotten. Which is true, but not exactly my problem with it.

Take a game like say, Super Smash Bros Brawl. It's a really good smash game, and you can still buy it to this day. The problem with this, is you will not be supporting Nintendo by doing this, you'll be buying it either off of ebay, amazon, or someone who has previously purchased it from Nintendo, but wants to sell it now.

So while I don't support the idea of Pirating games such as BoTW, or any games that actually support devs, I'm a little curious why getting games from previous generations that wouldn't support the developer would be wrong.

What are your guys thoughts on it?