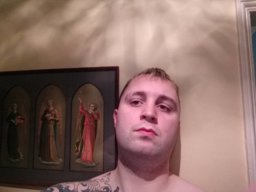 Joined

Jun 21, 2017
Messages

53
Likes

17
Portables

Nvidia Shield K1, Gpd XD, PSP cfw, 3DS cfw. more to come. sorry if soft-mod is not cool.
hello i have been looking about and i have read that you can use a large hard drive as long as you format it like this
Install them with WUP Installer GX2 to USB (or nand if you want)
Play them from your SD card using the homebrew Loadiine
Play them from your FAT32 USB drive with Loadiine using the FAT32 Mocha CFW build
Play them from your FAT32 USB drive installed with WUP Installer GX to a none FAT32 place (either NAND or a Wii U formatted USB drive) and move them over to a FAT32 drive using your PC and ftpiiu everywhere, then use FAT32 Mocha CFW build again to use that drive for your Wii U.
The only good solution in my opinion is
1
.
You would need an extra drive for that, that is
only
being used by the Wii U, not the (v)Wii, as it has to be formatted into the Wii U filesystem. Also keep in mind that 2 TB is the absolute max size for that drive. You can use bigger drives but that would be a waste as the Wii U can only use 2 TB and the rest of the space would be unusable.
With method
1
you have
full compatibility
which means every game runs without any issues and in full speed.
Method
2
was the main method until the WUP method (also known as Brazilian Exploit btw) came up. The problems are obvious: You can't store many games on a SD card, it's slow and due to the way Loadiine works it has some issues (cutscenes in Twilight Princess are buggy) and not every game works (One Peace Unlimited World Red and a few others). You'll have long loading times also.
For method
3
there's a special build of Mocha CFW that supports FAT32 drives so from the moment where you launch that Mocha build, you're Wii U uses an attached FAT32 drive as its SD card. So everything that could be done with a SD card before (including method
2
) can be done from USB now. You would however have the same issues as in
2
as it's still Loadiine after all.
Method
4
sounds promising but it's the worst one, really. Don't do that ever.
It's tricky, buggy, takes a long time to set up (ftpiiu is slow) and the biggest downside: You're still limited to 2 TB even on your FAT32 drive. So the big advantage that you could use your FAT32 (v)Wii drive for your Wii U games too turns into a disadvantage as there's only 2 TB in which everything for your Wii U, Wii and GC (Nintendont) has to take place. Also loading times are as slow as in Loadiine due to the shitty Ninty FAT driver.
For the Wii or vWii (both are technically the same when it comes to hard drive usage) you can use
any
drive size. 5 or even 8 TB are completely fine (although I don't know why you would need 8 TB lol). Just be sure to format it into one big FAT32 partition and use MBR instead of GPT.
If you don't know how to do that formatting magic, write back here and I'll try to help you.
There are however three things you should know when using a drive on the
v
Wii:
Using 2,5" drives is only possible with an Y cable as the Wii U doesn't offer enough voltage on the USB ports where the good old Wii did. So a 2,5" drive takes up an extra USB slot (two in sum). You could use an active USB hub though.
Some drives go in sleep mode and some apps like USB Loader GX are not able to wake them up properly with standard settings so you need to use a workaround (changing USBLGX's IOS, using another homebrew first which doesn't have that issue like WiiFlow to boot into USBLGX or put USBLGX on the USB drive only and relaunch the forwarder channel for it until it launches)
If you attach a FAT32 drive to the Wii U it would complain about it with an annoying popup so you might want to "hide" it from the Wii U by using the PC tool UStealth. Almost all vWii homebrew apps will still be working fine with that.
So if you ask me for the "perfect setup" to date:
Use a 2 TB drive for the Wii U (method
1
) and a FAT32 drive of
any size
for the vWii, hidden with Ustealth.
I took this from a gbatemp forum that i was on
Just wanted to know you thoughts about this.
https://gbatemp.net/threads/3tb-4tb-5tb-or-6tb-drives-with-vwii-usb-loader-gx-nintendont.429374/