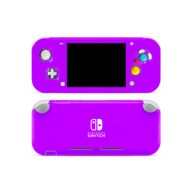 Joined

Jun 18, 2019
Messages

13
Likes

20
Location
While I wait for my parts to arrive to continue on my Summer Competition Build, I wanted to get some practice in with Wii motherboard trimming and relocating things on the board. To practice, I'll be using my 6 layer Wii. I want to fit it into an old NES, with the port intact at the back and the power button/reset button/LED intact at the location of the original NES and four controller ports at the location of the old controller ports of the NES.
With the trimming guides and the compendium, I think I already figured out how to wire the controllers. But I can't find any information on the power and reset button or power LED. Most people use custom regulators, so the Wii powers on when it gets power. But what if I trim the Wii like in my picture (keeping all the regulators), where can I solder new power/reset buttons and LED? I scoured the forums, but couldn't find anything (for 6 layer Wii).
Any help is appreciated. And if people are interested in how this project goes, I could make a worklog, so that this information is also saved for future builders that want to try this.