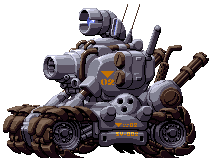 Joined

Jul 6, 2019
Messages

10
Likes

3
Location
Hello everyone I've already introduced myself on the forums yesterday. Anyway, I'm a 17 year old male from Italy. I grew up playing the Wii and watching my father play Super Mario Galaxy late at night when I was unable to move further into the game, great times...
*sigh*
Before I get lost in nostalgia, let me say I have an "idea" rather than a project in mind as there's looots of research to be done before even attempting such an ambitious project.
So here it is: the "OnlyMii" named that way because I want to build a portable solely and exclusively for myself. Yup, no extra controller ports and no TV out. A selfish project indeed :3
Expected features:
16:9 5" display with Aurelio's VGA patch for razor sharp 480p
Gamecube joystick and buttons
DS Lite speakers
Power management board
Dual tact
GC+ board
OMGWTF trim
*Wifi capabilities to play online thanks to Wiimmfi
Emulators
3D printed case (which I probably won't make myself) sanded and painted
Charge & play
Headphone jack (curse you, Apple)
Rechargeable batteries with no less than 2 hours of battery life, ideally 3 hours.
*USB type C out to charge the portable with a modern cellphone charger
Memes
*not really necessary but would make for a great addition to the portable, may or may not be implemented, implementing set feature only adds as a plus for the project

The goal: play Super Mario Galaxy again, especially in bed at night to relive the indescribable feelings the game gave me as a child, those shivers and that sensation of roaming in space no game can match...whilst also taking a good chunk of the GC library, WiiWare titles and generally just the whole experience with me wherever I go.
So, that would require Wiimote emulation thanks to awesome fella Aurelio, right?
What I have:
Dedication
Energy...I suppose?
Basic (but constantly growing) electronics knowledge as well as little experience with soldering iron
Passion
Softmod skills gained from former projects
Native-like fluency in English as I grew up bilingual, making guides and communication with other members much easier to follow or engage in respectively
Money (€)w(€)
What I don't have:
Any and all tools essentially, though that's no big of a deal as I have money to buy what I need, suggestions for a soldering station here in the EU are greatly appreciated!
A workspace, hence the reason why I probably won't be doing this project anytime soon here at home, I'll have to wait for uni in a year.
Knowledge concerning everything else: power (?) regulators (???) wot
If anyone can help pointing me in the right direction that would be amazing. I would especially want to hear what Aurelio has to say because if there isn't a way to emulate the Wiimote yet the project cannot start.
Videos, tutorials, suggestions, really just any sort of tiny little bit of help is appreciated