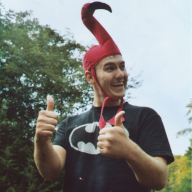 Joined

Nov 10, 2016
Messages

606
Likes

1,621
Here's my situation: I have a project in mind that I want to build into a Super Nintendo shell and keep it looking as stock as possible. I would like to be able to plug any SNES controller into the front and break out the controls so that I can send individual button presses to other components inside the system. I found an
Arduino blog
about converting the SNES controller signal into a USB controller, but that only gets me half way there. I also found a Ben Heck thread where someone was trying to do the same as me, but I didn't see where they reached a resolution (and I can't seem to find that thread again).
Does anybody know a good way of doing this? I have an Arduino Uno and a couple of Raspberry Pis at my disposal, but I'm afraid I'm not very good at using either. Each time I get out the Arduino I pretty much have to reteach myself how to use the dang thing. I'm also not against delving into the world of Teeny dev boards.
My fallback plan is to replace the controller cable with a VGA cable and wire it up button for button, but that would mean modifying a perfectly good controller and it would ruin the stock appearance of the system. But I guess you gotta do what you gotta do.