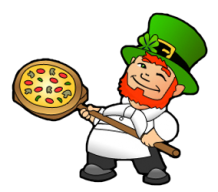 ᕕ( ᐛ )ᕗ
Staff member
.
.
.
.
.
Joined

Mar 3, 2016
Messages

2,212
Likes

2,933
Portables

2
This is outdated. Please use RVLoader from now on: https://bitbuilt.net/forums/index.php?threads/rvloader-v1-0.4295/
​
Please, before asking any question, check the F.A.Q.:
https://bitbuilt.net/forums/index.php?threads/bbloader-f-a-q.3721/
After many months of development BitBuilt is proud to release the first public beta of BBLoader, the new games loader specifically designed for Wii portables, replacing the old and buggy PortablizeMii.
As of now this is a beta release, therefore there might be unknown bugs and there are still few features missing, please proceed with caution. Current features of BBLoader include:
New front-end completely developed from scratch and with Wii portables in mind​

Built-in installer that automatically detects if BBL is not installed and prompts the user to install it​

Integrated VGA patches. The installer also forces 480p if VGA selected so that you don't need to enable it from the System Menu settings​

neek2o has been replaced by Hiidra for booting Wii games​

Improved USB compatibility for Wii games​

BT module is not required anymore to boot Wii games​

GC2Wiimote is integrated in Hiidra and per-game configs can be modified directly in BBLoader by pressing B on a selected game. Also BTWiimoteInject is not required anymore​

Bootloader system making upgrades as easy as drag & dropping new files on your USB drive​
VC titles are supported, but still experimental. Copy .wad files in the /vc folder on the root of your drive.
In order to install BBLoader you need to have your Wii already hacked (i.e. the homebrew channel is installed) and updated. Then simply follow these steps:
Unzip the archive in the root of your USB drive, making sure to merge the folders and not replacing them (to keep all the other homebrews that you might already have)
Plug your USB drive in your Wii and turn it on
Boot BBLoader from the homebrew channel, postloader or whatever you have
BBLoader will detect if it is not installed currently and ask you to do it
Press A to launch the installer
After the initialization is complete the installer will perform a sanity check. If it complains about missing some IOS modules check the note at the end.
You will be prompted to select if you want to patch out the WiFi module and if you want VGA. If you don't have the WiFi module on your board or you plan on removing it, PLEASE, make sure to have the "Patch out WiFi" option set to yes.
Once you have selected the wanted options, press Start/Home once.
The installer will show you the selected options and ask for confirmation. To proceed hold Start/Home for a couple of seconds until the process starts.
Wait until the end of the process, it should take about a minute and then exit to BBLoader.
From now on BBLoader will boot automatically when turning your Wii on.
The UI is pretty simple, though still in development. Basic controls are:
DPad/Left stick to move through the different games
A to boot a game
B to open the per-game configuration menu
C-Stick to switch between the different game menus (GC, Wii, homebrews, ...). Simply move the C-Stick and a selector wheel will show up. Holding the C-Stick in a position for a couple of seconds will confirm the selection
NOTE if step 6 fails: BBL installer grabs the required IOS modules from your Wii's NAND. If your Wii is not updated, it might be possible that the installer won't be able to find some of the required modules. In this case the installer will try to get those modules from the following IOS wads that must be placed on the root of your USB drive:
IOS36-64-v3608.wad
IOS58-64-v6176.wad
IOS80-64-v6944.wad
We won't provide these files, but you can obtain them easily.
Updates will come in the following days/weeks. If you have suggestions or any other feedback please let me know either here or on Discord.
PS: BBLoader and Hiidra wouldn't have been possible without the help of the following people:
marcan42, for answering any of the questions I had on Wii's architecture and IOSes
Gman and Noah for their support on the development and testing of BBLoader
CrashBash for designing the amazing masterpiece that is the boot logo of Hiidra
Any developer who has released stuff for the Wii or contributed to its reverse engineering
All my Patreon supporters
Version changelogs:
v1.3:
-Improved VC games compatibility

v1.2:
-Experimental USB saves for Wii games
-Experimental VC games support
-First RVL LCD Direct Drive support
-Increased VGA compatibility
-Overall stability improvements

v1.1:
-Added support for GC CISO games
-Improved VGA support
-Fixed an issue with split WBFS games
-Increased maximum path length for WBFS games
-Improved USB drives compatibility
Last edited: