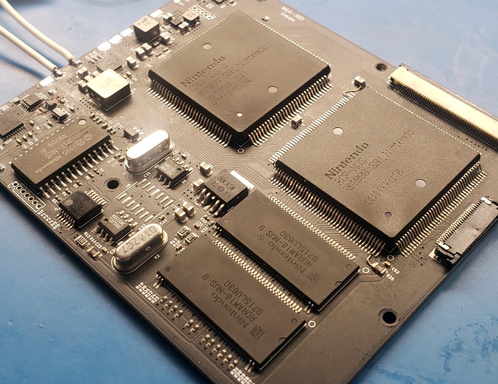 RTFDS
Staff member
.
.
.
.
.
Joined

Feb 25, 2016
Messages

1,430
Likes

2,829
I am building a Dreamcast portable for the summer competition. My plan is to document most of the progress in a youtube video series. Here's episode 1
I've already got the I2S audio amplifier working on the dreamcast as well as custom regulators measuring the power to around 7 watts not too bad. I'm also working on a dreamcast controller emulator (aka DC+). It seems I've got the basic controller functionality working, it's time to make a new test pcb for testing it in game with full controls. Next I need to study the VMU display and memory.
The case will be modeled after the 2DS which I think is perfect since the Dreamcast has 2 screens.