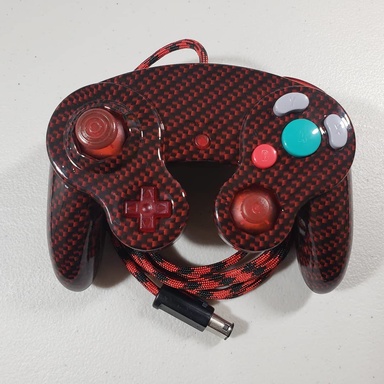 Joined

Jun 6, 2020
Messages

483
Likes

646
Portables

???
Attention all BitBuilt Gamers!
​
My name is CrazyGadget, and this will be my second Wii portable, though it will be my first design from scratch! I have slowly been amassing parts over time, and have been putting a good deal of thought as to what exactly I want in my portable. Here is what I have right now:
Features of this portable will include (but might not be limited to):
OMGWTF Trim
Bluetooth & MX relocations
RVL-PMS(v1)
4x 18650 cells
USB-C PD Spoof Board
UAmp(v1)
GC+2.0(v1)
5" 640x480 screen
RVL Cooling Kit
Landscape-style controls
3DS Analog Sliders and Buttons, along with Breakout PCBs I made for that sweet OEM feel
Dual-Press Tacts for L & R buttons
I just trimmed the Wii mobo last week, and have yet to fully test it, as I still need to program the PMS, along with the UAmp and GC+ (I have the PICkit, but just haven't gotten around to it yet). Ignore the NAND flex in the top right; that's for another project... The vast majority of this project for me is going to be case design, as I haven't done much CAD within the past few years, and am just learning Fusion now. As I recently purchased a Prusa i3 MK3s+, I am hoping that I will be able to prototype each little sub-module of the design (button wells, post placements, tolerances, etc.) before printing full case prototypes. Ideally, I would love to get the case resin printed from PCBway once the final design is done, but we'll see how that goes.
As it stands, I am currently in the middle of building a Noldendo Miicro. That, along with working 11 hours a day and side-hustling and decompressing on the weekends, is going to mean the amount of time I get to spend on this project is pretty slim. That being said, I'm going to make sure that this thread doesn't go too long without any updates, and that I am done by the deadline.
That's all I've got for now! I may come up with a better name for it in the future, as I feel a bit lazy with the current one. We'll see... Cheers!