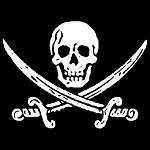 Joined

May 4, 2019
Messages

32
Likes

32
Location
Portables

1
I'm working on a PS2 portable, still designing the case but already purchasing components.
I have a quick question about switching regulators for powering the project. I have found the TI PTH08080 modules on digikey, but I already have several UBECs used for RC vehicles to separate the ESC power from the video TX power. Would it be advisable/possible to use one of the UBECs as a replacement for the PS2 7900X on board regulator?
I want to be able to power a RasPi and the monitor off the same supply and the PTH08080 only puts out 2.25A which isn't quite enough without the RPi giving me undervoltage/undercurrent warnings. Found that out while building a RPi portable using a USB power pack rated to output 2.5A.
One of the UBECs I have is listed below:
https://smile.amazon.com/gp/product/B01MUAGOAP/ref=ppx_yo_dt_b_asin_title_o03_s00?ie=UTF8&psc=1