Hello! This is my first attempt to make a portable so this might just be a rookie mistake but i'm at my wits end.
So after gathering info and al the necessary materials over the summer yesterday I finally trimmed my wii and immidiately ran into a problem, I can't get the resistances on 3.3v to look right.
At first I was getting a reading of almost zero but, after seeng on another post that removing some components on the edge of the board might help, I tried it and the readings improved a bit.
This is what they look like right now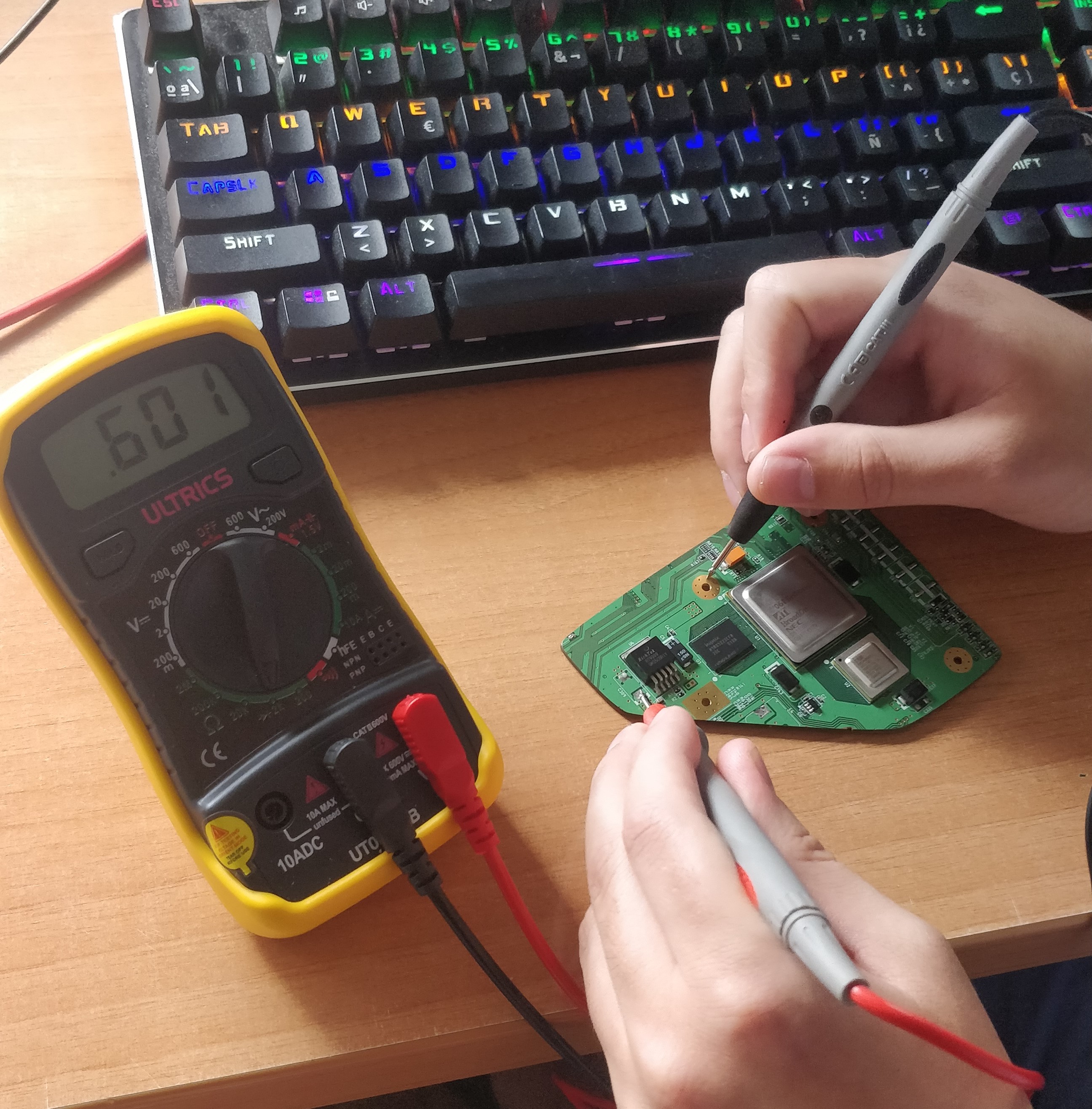 The multimeter is in the 2k scale so, unless I've fogotten how to use one, the measures are 10 times lower than the ones in the guide.
I've sanded the board several times all the way up to 1500 to no avail and I don't know what could be the problem.
Here is a picture of my board in case someone can point out what's wrong.
So did I break my board by trimming to close? Should I remove somthing else? I'm scared to jump into the testing in case it burns or something like that.
I'm thinking of just getting another wii and use this one for practice but if it's still usable that would be great.
Thanks to everyone in advance!