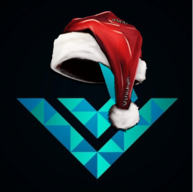 Joined

Oct 19, 2016
Messages

41
Likes

84
I'd like to give a thank you to all who participate in this community. While I am a lurker and have not made contact with many of you, you all inspire me with your creativity and problem-solving finesse. The positivity here is a rare force that can only produce great ideas and even more amazing creations. So thank you to all who post their pictures, ideas, and findings. It gives people like me the push it can take to get started and jump into a project that would otherwise be completely over my head.
2-3 years ago, I set out to build an N64 portable; something I often dreamt of before I realized they actually existed. And with the info provided on the forums, I made slow progress towards a decent first portable using my personal system and a router case I happened to have. I rarely had time to put towards it, but I stuck with it and eventually brought it to around 75-80% completion.
Making progress

But then, disaster struck. It simply stopped functioning. I tried rewiring the relocated cartridge slot...nada. Bought a new jumper pack thinking I had ruined the fragile 90* bent traces...nothing. I even re ordered the expensive voltage regulator, as I couldn't get a stable voltage. I gave up. I was too frustrated and bitter to continue. I felt I had wasted my time and money. On two other occasions, I came back the project in attempts to revive it, but it had been too long and the knowledge had left me. In the end, I had 3 dead systems and a gutted portable. I was defeated. I felt like I had no business making things, and I let the project sit for over a year.
Sad pics T .T
N64 and controller boards, both with lifted traces. :C
This is where BitBuilt saved me. I had come to the forums to oogle over the, no doubt, amazing portables being made, and I was addicted all over again. After seeing builds from Miceeno's unconventional yet amazing Monitor N64 to the ridiculously professional GS2 by the god himself, I was reminded that modding is for everyone. There is a wide range of skills that produce these beautiful and creative portables, and I had a place somewhere in that range. To never complete my build would be like letting a part of me die. I was motivated and inspired!
I am proud to say that after rewiring some things and identifying a dead screen, the system is back up and running! I was so happy to see "NO CONTROLLER" from Paper Mario that I legit teared up and celebrated with a shot!
~YAAAAAAAY!~
The project is now back in full swing and I owe the inspiration to those here on the forums. While you do what you love, you also give inspiration to those less confident in their developing skills. I also admit that if I had been more active in the past and asked for help, much of my frustration could have been avoided altogether.
Both my passion for portables and this project area back from the dead and I am excited to make my own mark on the forums!
Last edited: