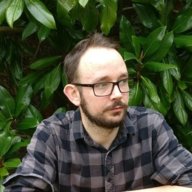 Joined

Apr 1, 2017
Messages

162
Likes

117
Location
Portables

0
I wondered, given my relatively few posts here and the number of questions what the conversion rate is from "newbie" to "I made a thang" and whether it's something we could all help improve on?

The guides are awesome and there are people here i recognize from all over the portable scene (not that I'm inveterate at all, you're all much smarter at this than i) and i have very few questions as to what and where. At least for the Wii.

But i wonder if there's a way to help people who want but haven't made a portable to make one without the same questions over and over using a web app? As a developer I've been toying with the idea of making an interactive trimming/relocation guide.

I wonder if we could create an interactive SVG based web app to help trimmers and beginners get going? To help find components that need relocating and certain traces, etc.
Last edited: