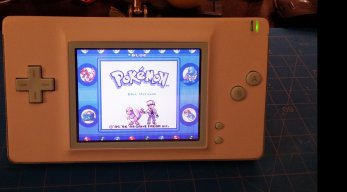 Joined

May 13, 2019
Messages

18
Likes

5
Location
I'm building a docking solution for my N64p. I have a micro USB adapter for charging on the go (wired through a 5v in to 7.4v out charger, then into the battery), and am fine-tuning a cutover to the N64 wall wart while at home (already finished the bulk of it). The wall wart will NOT be used for charging (because of the voltages, obviously). The dock has the system's AC adapter, 4 controller ports, and the native AV jack (might throw in a separate micro USB charging port on there to charge ONLY the battery, but that's a ways off and not immediately relevant).
QUESTION:
I have a momentary SPDT long arm switch, and am going to use that to cut all power to the battery while docked. Would I be correct in my assessment that placing the break where the green box is in the diagram below is correct? - or, would I still risk frying the battery? (yes, i know, it looks pretty obvious, but i'm prone to dumb mistakes, the prevention of which requires dumb questions...)
As an aside, I plan on the dock having the option to disable controller 1 through another SPDT switch, and using a physical prong that can be flicked up or down to denote whether a user wants to charge and play with the dock over USB. Currently, will use a manual rocker switch to cut power from the wall wart, in that scenario. Not pretty, but, need to get this step figured out before I can think of a better methof.