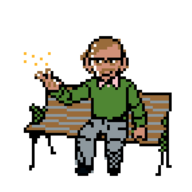 Modelrater
.
.
.
Estmemed Member
.
Joined

Feb 17, 2016
Messages

648
Likes

1,466
Portables

Always 1/2
Can I do polls here? Anyway, thinking about these three projects, starting from the beginning:
C64p: C64oac with built-in mini bluetooth keyboard and sd reader for att'l games inside a modem case. Cons: Not sure how2 do the sd card reader.
3D printed SNESp from a yobo fc-16go. Cons: The fc16go kinda sucks, and the wireless controllers are all borked so who knows if you can use real wired controllers with it in hopes of omitting the bigger controller board.
asapNES. NOAC inside modem cases, might have a slot for both famicom and NES. Cons: Was kinda saving this for MGC to build it during the Friday VIG show, but 0 for 2 so far. Also the cases were not painted by me (has OG NES colors) so not sure if this will qualify.
Pictures, tomorrow...