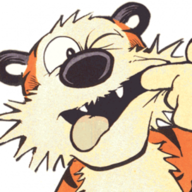 Joined

Apr 12, 2020
Messages

23
Likes

75
This is a question, but also a worklog because I intend to find out if nobody already knows.
I'm trying to figure out the exact color of the Indigo GameCube. For a start, I've been exercising my google-fu to see if anyone has already posted information, especially if anyone has matched it to a Pantone or RAL standard color. Nintendo has a history of using Pantone's system at least (I was able to find some official notes about the Pantone color of their light grey logo for example).
So far, the best information I've found is
this site
, where the author matched a handful of other Nintendo products against his Pantone and RAL books. I *think* the GameCube may be the same color as the SNES controller A/B buttons. Does anyone happen to have both to compare?
In the meantime, I've also been bouncing these ideas off
@jefflongo
and he's of the opinion that the color looks very close, though he thinks the GC indigo may be bit less bold - perhaps Pantone 7673C. I've put in an order with Pantone for some color chips, and when they get here I'll compare them and see if any of them are right.

Once that's established, I'd like to try to find or custom-order some 3D printer filament in that exact color. It's always been my favorite Nintendo color, and it'd be perfect for a Wii portable. I know there are options for custom-colored filament, including even some places that will do Pantone-certified filament, though I'm sure that's a very expensive option. Hopefully there are also cheaper options that will code to a particular CMYK color without the expensive certification process.