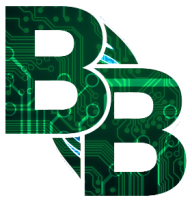 Joined

Jan 28, 2016
Messages

51
Likes

376
NOTE: These boards are sold and shipped from Italy and hence are Europe only. To purchase a board for the Americas, please visit the BitBuilt Store.
Price: 18€ + shipping
Availability:

In Stock!



DISCLAIMER:
The GC+ boards are sold on a first come, first serve basis. Boards will not be held for those who do not have funds available at the time of purchase!
​
The GC+ replacement controller board is a modern replacement for older controllers, designed to be smaller, better, and easier to use in your projects! Not only does it do everything the original controllers can do, but it also can be configured via software to fit your exact needs. You can adjust the sensitivity of the joysticks, invert each axis, or even change rumble intensity.​
Features:
Complete controller functionality, including analog triggers and rumble
Compatible with 3DS sliders without an external converter

Compatible with PC USB adapters

Configurable via homebrew

Completely upgradeable!
What is the dual tact trigger system?
If you've ever used an original controller, you know that the shoulder buttons(L and R) are sensitive to how hard you press them, and click once they are fully pressed. This is an analog and digital trigger system, analog measuring the length of the press, and digital measuring the final "click." The dual tact trigger system allows the analog line to act as a digital one, meaning you can use a two "click" system, which is easier to implement than a full analog solution. So, instead of dealing with potentiometers and complex mounting systems, you can just solder up two buttons and you're good to go!
Related Documentation:
Full documentation here
Ordering a GC+

To order your GC+ from the European provider, please send a private message to
@Aurelio
with all inquires and stock related questions, please also specify if you will need the dual tact mod resistors already soldered on the board.
Last edited by a moderator: