Hey all, This post is doubling as a Cutting edge and Trading post thread. This was such a fun and smooth build. Very pleased with the results. So now I need to find a new home for this portable. It is a beautiful Gray SLS ashida case printed from JLC PCB. It feels so premium in the hands.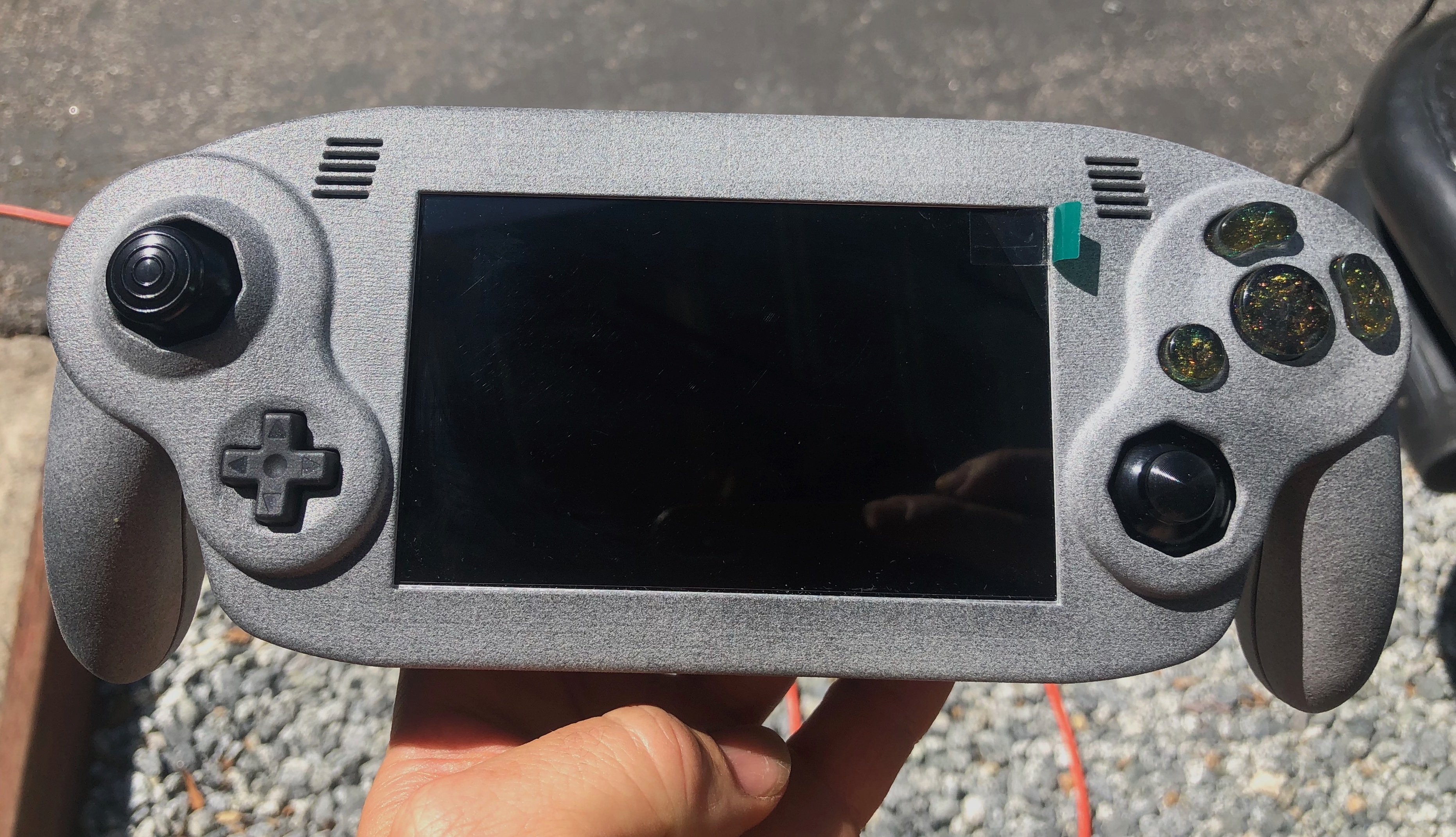 Here are the full features:
4-layer wii trimmed OMGWTF.
Custom Sparkly Resin Cast buttons from RockerGaming.
2x21700 Li-Ion batteries
128gb Samsung EVO SD card with Kingston USB reader.
PMS-Lite Power, charging and battery protection board,
U-Amp Digital Audio amplifier with headphone switching,
PMS-PD USB-C board for Power Delivery and sd card mounting via USB-C to computer,
Custom ashida pcbs,
OEM t4 stick boxes.
Full analog trigger compatibility with GameCube (as every Ashida does)
SLS Nylon case printed from JLC PCB... (again, primo)
@CrazyGadget
's screen control board (press R+L+Y+Z and use dpad to control menu)
IPS BuyDIsplay 16:9 Screen and driver board wired with crisp VGA.
Relocated MX chip for RTC
Bluetooth chip relocated for use of wiimotes for second player. (or third and 4th if y'all are that cozy)
Here is a video of it in action:
(behold the fro and mouth breathing)
Check out all the pictures attached if you want to look a bit more.
Last edited: