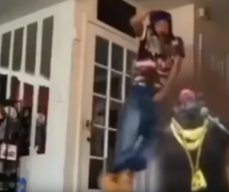 Joined

Jun 21, 2019
Messages

9
Likes

0
I am starting to compile all the stuff i have learned and picked up on all the threads i have seen so i can start planning out my first wii portable build. I'm trying to get all the parts picked out that i will need so i don't buy a few at a time and possible not follow through with the project(I do that a lot

). I would just like to ask for advice on the parts i have chosen and maybe other threads with helpful information
Materials(for now):
-wiivision case
-PAM8403 5v audio amp
https://www.amazon.com/dp/B00LODGV6...olid=1F36JXYPMV9H9&psc=1&ref_=lv_ov_lig_dp_it
-2 3w speakers
-4 18650 cells
-Gman PMS
-Some kind of 5 inch screen i have no clue if i should use the Aurelio's VGA hack or if that is a long shot for my first portable. 1)
https://www.buydisplay.com/default/5-lcd-module-hdmi-vga-video-driver-board-and-800x480-tft-display
2)
https://www.amazon.com/dp/B019GQLNJ...colid=FZAP38R5VE0K&psc=1&ref_=lv_ov_lig_dp_it
-Switch analogs/ gc buttons/ gc+
-Wavebird receiver. I saw that Shank added this into his wiivision but i have not found a thread on this. Would it be as simple as dismantling the receiver and connecting to the gc slot data points?
-IR led sensor bar. If this is simple to do i would like to do it just add more functionality to the portable.
So far i would like to use a wiivision case from Shank's and Gman's portable if at all possible or the Giiwii case also created by Gman. I have very little experience with 3d creating programs and it would be a struggle to design a case on my first go because i don't have a 3d printer. I would like to know if a lot of these goals are very unlikely on first portable. I am leaning toward this amp because it is assembled and since it runs on 5 volts i could theoretically wire it up to the Gman PMS 5v regulator.
I do not know where i would be without this amazing community and all the help and threads everybody posts.