DAY 1:
Hello everyone! I've been planning to make a G-Wii all summer and now... I'm finally starting!
Quick shoutouts:
@Gman
for... everything
@Kranimations_YT
for the BOM
@CalebPikmin
for THEIR BOM
... Basically, if you've ever linked a part on BitBuilt, I want to shoutout to you. You're all great. The 4LayerTech store guys are great. Thank you everyone!
Our story so far...
View attachment 18501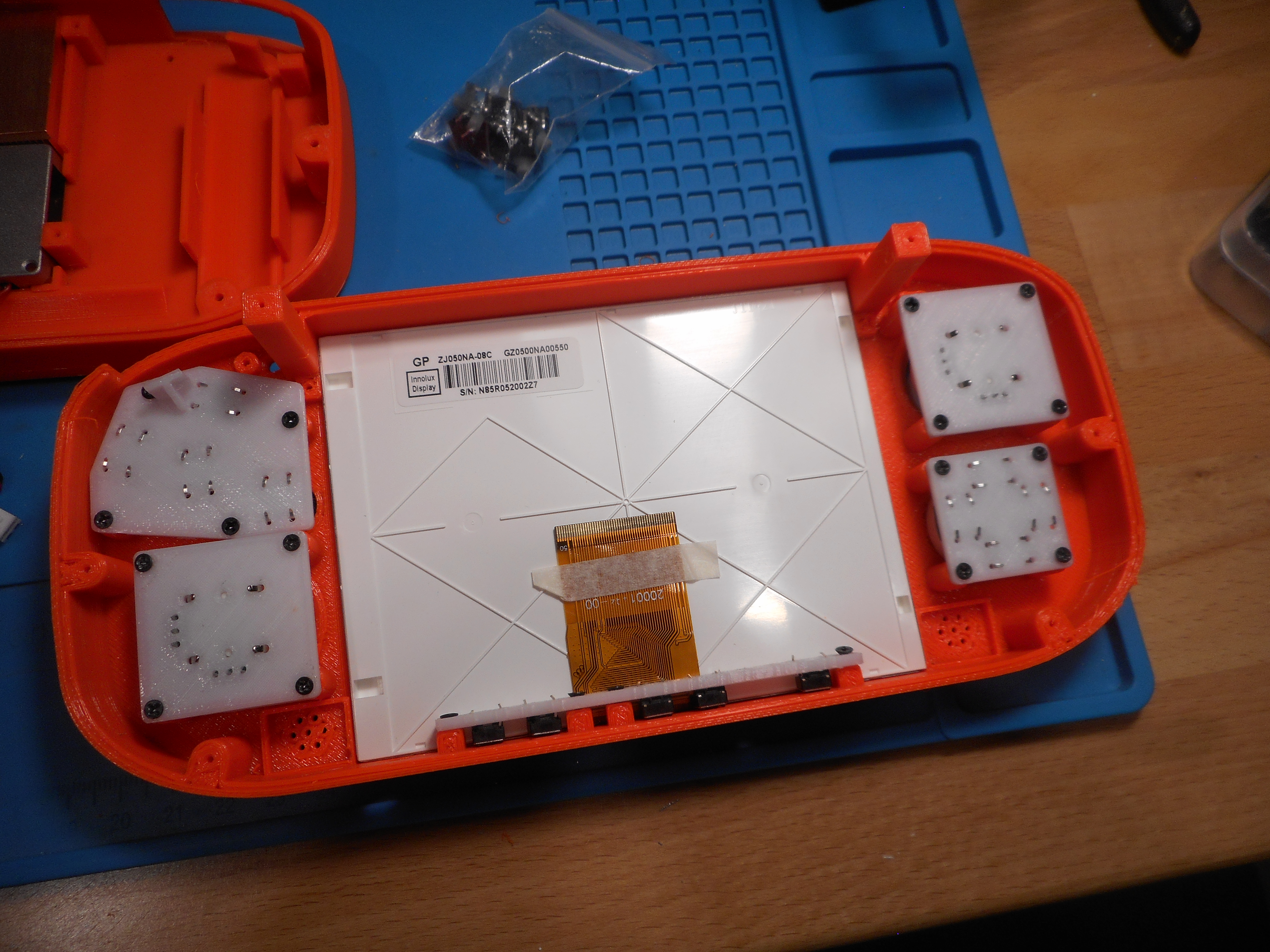 So I put together everything that I could figure out, and there were a few things bothering me.
1. These little screw holes. I've seen a couple other builds with little tabs that screw in and hold the screen and LED in place, but I didn't see these in the files. Are they completely essential? I don't have super easy access to a 3D printer, but I could maybe get something small printed. Does anyone know where I can find the files for these tabs?​
2. My heatsink is a little taller than my fan. Will this be a problem? I also don't have any thermal paste, will that be a problem?​
3. My face buttons won't fit. It's really weird, because the D-Pad worked fine, and the shoulder buttons worked as well. But I cannot physically get the buttons in with the caps on. Are my buttons too big? Are they too tall? Are my screw posts too short? I have absolutely no idea. Any advice would be MUCH appreciated.​
In other news, I have some miscellaneous questions:
Do I even need the LED? I've seen a couple people leave it out in their builds because of RVLoader's new features.
My copper plate is absolutely MASSIVE, what kind of tool should I use to cut it?
Is the G-Boy guide still accurate for most of the wiring steps?
Thanks again everyone! I'll keep you posted as I progress!
Schmeeker