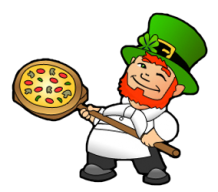 ᕕ( ᐛ )ᕗ
Staff member
.
.
.
.
.
.
Joined

Mar 3, 2016
Messages

2,117
Likes

2,801
Portables

2
The L + Z worked goes straight to the home menu of the game, I used the Retropad 32+ original ps2 control on the tests connected to the nintendo wii gc controls input, just like the new mario doesn't move the cursor hand and Mario Galaxy 2 the little hand moves and I click to leave but it is black screen, the game cube games do the IGR normally.

I am absorbed with the stability of the bbloader for a first beta, it is a dream come true and that will undoubtedly bring many who had their wii nintendos stopped due to lack of control back to the wii scenario.

Do you intend to add support for HD on NTFS in the future?

Is there a list of games compatible with BBloader?

A friend asked me if there is a possibility of support for USB control in the future, it would help that I have the Wii Family Ediniton without native support for Game Cube control.

A hug my dear and success always, you changed the way to play nintendo wii games
I don't have plan for NTFS support, nor for USB controllers. Also no, there is no compatibility list.